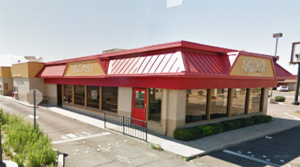 TUCSON, ARIZONA – OneTen Real Estate Investment Main, LLC  of Tempe (Nico P Fricchione, principal) sold a Filiberto's Mexican Restaurant at 4110 East 22nd Street in Tucson for $1.225 million ($453 PSF) in an investment sale.
The 2,702-square-foot restaurant (built 1973) sits on a 15,000-square-foot lot southeast of Alvernon Way and 22nd Street. It closed on September 21, 2020.
Patrick Luther and Sean Lieb of SRS of San Diego and Phoenix represented the seller. The buyer was Landance, LLC of Phoenix (Carolyn Jean Imbrei, manager).
For more information, Luther can be reached at 949.698.1115 and Lieb is at 602.682.6010.
To learn more, subscribers can see RED Comp #8111.
*          *          *          *          *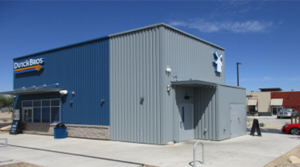 A leased fee interest in the land for Dutch Bros at the Bridges sold for $1.38 million or $46 per square-foot. The 30,043-square-foot pad has an 858-square-foot Dutch Bros at 2995 South Kino Parkway in Tucson.
The ground lease sale closed on September 17, 2020.
Chad Russell and Randy Titzck of Land Advisors Organization in Phoenix represented the Canadian–based seller, Fullerton Tucson Kino Parkway. Tony Micich of West USA represented the investor.
For more information, Russell and Titzck can be reached at 602.828.1327 and Micich is at 602.375.3300.
To learn more, subscribers can see RED Comp #8109.
*          *          *          *          *
A 25,017-square-foot pad at 10224 E Old Vail Road, Tucson in the Houghton Town Center, sold for $525,000 ($21 PSF) to OneTen REI Main, LLC (Nico Fricchione, manager). The pad is located next to Jersey Mike's at the Center and will be used for construction of a 2,400-square-foot Filiberto's Mexican Restaurant.
The asset sale closed on September 28, 2020.
Shannon Murphy with DVI Realty represented the seller, Houghton Developers, LLC and affiliate of Diamond Ventures and Jeramy Price with Volk Company in Tucson represented the buyer.
For more information, Murphy can be reached at 520.77.0200 and Price should be contacted at 520.441.4771.
To learn more, subscribers can see RED Comp #8128.