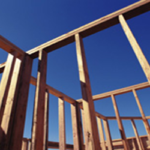 Trends in land sales for the metro Tucson region over the past few years shows a limited supply of finished lots and the need for new lots from both Tucson Homebuilders and developers. Finished lot inventory continued to decline through the end of the year with an all-time low of only 3,025 finished lots in the market on December 31, 2015.
This trend does not appear to be changing as we enter into 2016 and is expected to be below 3,000 finished lots next year. This depletion of lots has builders scrambling to find replacement inventory as existing communities build out and the buying platted lots has become the norm for 2016.
D.R. Horton purchased 79 platted lots at Vista Del Lago Norte in Vail for $1,145,500 ($14,500 per lot). The Property consists of 79-platted lots in a 198 lot subdivision that were platted by the seller, Vail UPRR North LLC (Duff Heron, manager). Lot sizes are 45′ x 115′.
Ben Becker with CBRE in Tucson represented the seller in this transaction and Dan Feig and Aaron Mendenhall with Chapman Lindsey Commercial Real Estate Services represented the buyer.
For more information, Becker can be reached at 520.323.5100. Feig and Mendenhall should be contacted at 520.747.4000.
To learn more, see RED COMP #3626.
Lennar Homes bought 57 platted lots at Mountain Vail Estates for $1,474,875 ($25,875 per lot) from Diamond Ventures of Tucson (Chad Kolodisner, vice-president). Lots are 45' x 115'. Lennar was already in this southeast subdivision along with builders, KB Home and Richmond American.
Mark Weinberg with DVI Realty represented the seller, Diamond Ventures in the transaction and Lennar was self-represented.
For more information, Weinberg can be reached at 520.577.0200.
To learn more, see RED Comp #3652.
Shannon 77 LLC of Tucson (David Williamson of Fairfield Homes, manager) acquired 77 acres at the southeast corner of Shannon and Naranja in Oro Valley for $2.2 million. The seller was Shannon Road Partners LLC of Tucson (Neal Manning, manager). The buyer, a local developer, plans to hold the property for rezoning from R1-144 for development.
Thrac Paulette with Cantera Real Estate in Tucson represented the seller in the transaction. The buyer was self-represented.
For more information, Paulette should be reached at 520.904.5055.
To learn more, see RED Comp #3660.