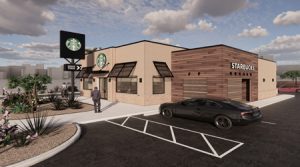 Tucson, Arizona, (November 17, 2023) – DSW Commercial Real Estate (DSW) a leading development, investment, brokerage, and property management firm announced the sale of a single-tenant retail property, leased to Starbucks located at of 3700 S 6th Ave, Tucson, AZ. The 2,536 square foot asset sold for $2,388,000 at $941.64 per square foot.
Christopher Itule of DSW Commercial Real Estate, had the exclusive listing to market the property on behalf of the Seller, The Common Group. The Buyer is from the San Diego area and was represented by Manabu Kagiyama of Dotown Inc.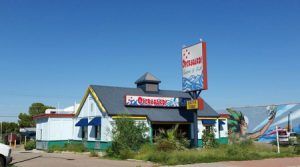 The building was originally built in 1978 and was occupied by Long John Silver. After sitting vacant for many years, The Common Group purchased the property in September of 2015 and began renovations. Having experienced some tenant turnover, The Common Group was able to sign a lease with Starbucks. The property is located directly west of the VA Hospital and is one of two Starbuck stores in Arizona dedicated to military service members.
For more information on this sale contact Chris Itule at (520) 297-8929.