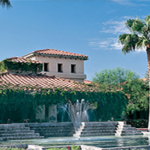 NorthStar Healthcare Income, through its affiliate Watermark La Cholla Owner, LLC, acquired The Fountains at La Cholla for $69.9 million ($173,000 per unit) as part of a $640 million portfolio for 15 properties in 11 states.
The Fountains at 2001 West Rudasill Road in Tucson consists of 404-units, 241,466-square-feet in 17 buildings on 9.49 acres located in the Northwest submarket of Tucson, near Northwest Medical Center. A continuing care retirement community (CCRC), the property has various living options, including independent living, casitas' living, assisted living and memory care.
NorthStar Healthcare Income Inc., a public, non-traded real estate investment trust (REIT) purchased 15 CCRCs from subsidiaries of Fountains Senior Living Holdings, LLC, in a deal totaling approximately $640 million.
National senior living operator, Watermark Retirement Communities Inc., will continue as the day-to-day operator of the CCRCs.
With more than 35 communities in 20 states, Watermark is the operating partner of Tucson-based acquisition, finance, design and development firm, The Freshwater Group.
The portfolio consists of six entrance-fee CCRCs and nine rental CCRCs, totaling 3,637 units. Of the total units, about 65% are rental properties and 35% are entrance fee properties, with 23 being contracted life estate units.
As part of the same portfolio, The Watermark, a Philadelphia retirement community in the Logan Square neighborhood of Philadelphia, a 420,000-square-foot building that has a mix of living options with 464-units also sold for $62.25 million, according to the Philadelphia Business Journal.
NorthStar will lease the entrance fee properties to affiliates of The Freshwater Group Inc., pursuant to a master net lease. These rental properties will be held under a RIDEA structure, with NorthStar owning 97% and Freshwater owning 3% of the joint venture. Under the joint venture agreement, NorthStar will manage and control the joint venture's business and affairs, with Freshwater's consent on certain major decisions.
NorthStar financed the deal with seven-year debt at a fixed interest rate of 3.92%, which is equal to approximately 64% of the portfolio's purchase price. The parties entered into the purchase agreement in late February, and NorthStar's $20 million deposit toward the purchase became non-refundable as of April 9, according to the Form 8-K.
Prior to this, NorthStar Healthcare Income Inc. owned a portfolio of 20 investments, including 16 equity investments with a total cost of $942.7 million and four debt investments with a principal amount of $145.9 million, as of Feb. 6, 2015. On that date, NorthStar issued a prospectus and announced an offering of up to $500 million in shares of common stock to the public at $10.20 per share in a primary offering. An additional $200 million in shares were offered at $9.69 per share.
With a focus on originating, acquiring and managing the assets of equity and debt investments in health care real estate, NorthStar Healthcare Income is a wholly-owned broker-dealer subsidiary of NorthStar Asset Management Group Inc. (NYSE: NSAM).
Another arm of NSAM, NorthStar Realty Finance Corp. (NYSE: NRF), recently acquired an $875 million portfolio of 32 independent living communities from an affiliate of Holiday Retirement.
And in one of the biggest seniors housing deals of 2014, NorthStar Realty Finance Corp. announced a $1.05 billion acquisition involving more than 8,500 beds in 43 mostly private-pay senior housing communities and 37 skilled nursing facilities. That deal was a joint venture with private investment firm Formation Capital LLC and global investment house Safanad.
Information source on the portfolio details was found in Senior Housing News. Read the full story here.
For additional information, login and reference RED Comp #2984.