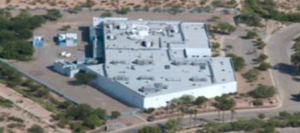 It's been a tough few years for the Tucson Industrial Market, but Q4 ended on a high note, when the Industrial market saw 55% of its annual sales close in the last three months of the year. Although a decrease of 7.7% in sales volume from 2013, the market has trended slowly but surely in a growth direction each and every quarter during 2014.
Like the national market, the Tucson industrial market has the stage set, poised and ready, for a full recovery cycle in 2015.
The following four industrial sales, totaling over $8.3 million, wrapped up the rousing year end.
>> Holualoa Capital Management of Tucson purchased an 80,600-square-foot industrial building with excess land at 3301-3321 E Global Loop in Tucson for $3,035,000 ($37.66 PSF). The property is located in Tucson International Business Center and sold vacant with 9.38 acres of excess land. The building was previously occupied by Spectra-Physics and has 20,800-square-feet of clean rooms, a 9,800-square-feet R&D lab, 5,000-square-feet manufacturing space and 45,000-square-feet of office and 215 parking spaces. The buyer purchased to hold for investment.
Bill Divito and Jesse Blum of CBRE's Tucson office handled the transaction for buyer and seller, Tarlow Family Investments II, LP of Prescott Valley, AZ and will also be marketing the property for sale of for lease. To learn more call Divito at 520.321.3339 and Blum at 520.321.3335.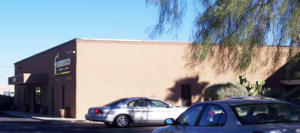 >> 5505 Nogales, LLC of Greenfield, WI purchased an 81,094-square-foot industrial building (built 1988) at 5505 S. Nogales Hwy in Tucson for $2.8 million ($34.53 PSF). The seller was We Valoroso Holding Corp. of Phoenix (John Lynch, manager) and the property was 100% occupied by Fluoresco Lighting as Corporate Offices.
Ron Zimmerman, Commercial Specialist with Cushman & Wakefield | PICOR, represented the seller in this transaction. To learn more call Zimmerman at 520.248.0427.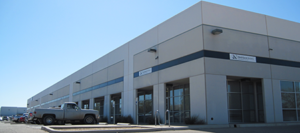 >> An affiliate of the Presson Corporation of Phoenix (Daryl Burton, manager) bought the 33,082-square-foot industrial building at 4650 S Coach Drive in Tucson for $2.05 million ($62 PSF). The property was not on the market when it sold fully leased by four tenants.
Jon O'Shea, Rob Fischrup and Eric Lamb with Vast Real Estate Solutions of Tucson represented the seller, 3430 Sunrise, LLC of Tucson (Eddy Chernecki, manager). The buyer was represented by Rob Glaser CCIM, SIOR, Industrial Specialist with Cushman & Wakefield | PICOR of Tucson.
To learn more call O'Shea, Fischrup and Lamb at 520.624.9400 and Glaser at 520.546.2707.
>> Deb & Russ, LLC purchased a 12,765-square-foot industrial building at 1215 E Warehouse Ave in Tucson from American Builders & Contractors Supply Co., Inc. for $440,000 ($34.47 PSF). Deb & Russ operate Aztec Flooring, a locally owned and operated flooring company serving Tucson and Southern Arizona since 1967.
Stephen Cohen and Russ Hall, SIOR, GSCS, Industrial Specialists with Cushman & Wakefield | Picor, represented the seller and Neal Manning of Manning Company Realtors in Tucson represented the buyer in this transaction.
To learn more call Cohen at 520.546.2750 and Manning at 520.325.6616.