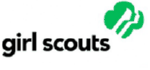 This article has been archived, please login for access or subscribe now for a free trial.
The Girl Scouts of Southern Arizona (Debbie Rich, CEO) purchased the former Broadway Diner at 4330 E Broadway Blvd in Tucson for a new regional headquarters campus. The Girl Scouts already owned the adjacent property at 4300 E Broadway and  the vacant diner property had been vacant for several years.
The Girls Scouts of Southern Arizona (GSSoAz) paid[mepr-show rules="58038"]$500,000 for the 4,000 sq. ft. building on 33,750 sq. ft lot for land value and plan to raze the former diner for construction of a new regional headquarters campus.
GSSoAz is a non-profit organization serving more than 14,000 girls ages 5-17. Membership also includes over 3,000 adult volunteers who serve as leaders, trainers, consultants, and board members. GSSoAz covers the southern region of the state, serving girls in Pima, Cochise, Greenlee, Yuma, Santa Cruz and southern parts of Graham, Maricopa, and Pinal counties. In addition, Girl Scouts also serves our Native American communities, military installations, and border communities in Southern Arizona.
GSSoAZ is chartered by Girl Scouts of the USA. The Council was established in Arizona in 1935.
David Montijo, First Vice President of CBRE in Tucson and Paul Schloss, formerly with CBRE and now with Bourn Advisory Services, represented the Girl Scouts providing strategic site selection services to its Site Development Team. The seller, Tucson Dynamo Restaurants, Inc of Scottsdale was represented by Rick Borane and Terry Dahlstrom, Senior Associates with Volk Company in Tucson.
The Girl Scouts of Southern Arizona have already launched its capital campaign to fund the development of the new facility, which is anticipated to break ground towards the end of the year.
Rich can be contacted at (520)319.3168. To reach Borane or Dahlstrom call (520) 326-3200. Montijo can be reached at (520) 323-5136 and Schloss is at (520) 323-1005.[/mepr-show]