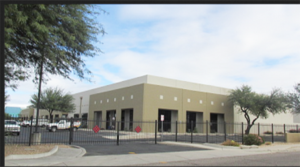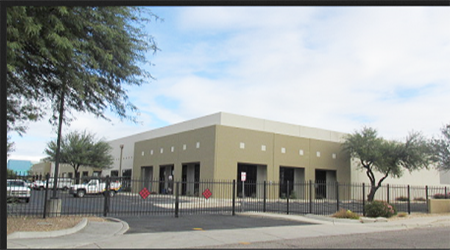 TUCSON, Arizona — A Privately Held Real Estate Investment and Management Group, Glen Una Management, purchased the fully occupied office buildings at 6221 & 6223 South Palo Verde Road in Tucson for $16.42 million ($136 PSF) in the Tucson International Gateway Center.
The two buildings totaling 120,810-square-feet were built in 1998 on 10 acres at the northeast corner of Hemisphere Loop and Palo Verde Road are zoned industrial. Both buildings were fully occupied at time of sale, by two tenants: 6221 was leased to Centene, a large publicly-traded company and multi-line healthcare enterprise that serves as an intermediary for both government-sponsored and privately insured health care programs; and 6223 to Community Health Professional Services, a community health clinic.
The investor currently owns and operates more than 6 million-square-feet of industrial space in cities throughout the United States including Atlanta, Chicago, De Moines, Denver, Nashville, Memphis, and Phoenix. With over a million-square-feet of retail, Glen Una Management has focused primarily on grocery anchored shopping centers.  MSAs include Atlanta, Austin, Chicago, Dallas, Kansas City, Sacramento, San Antonio, St. Louis, Tucson, and Washington DC.
Glen Una Management also owns and operates nearly 3,000 units of apartments and senior housing throughout Arizona, Colorado, Georgia, Texas, and Washington.
The CBRE team of Tim Healy, Bob Delaney, Mike Sandahl and Martin Encinas handled the transaction for the seller, Wabash Hillcrest Regency, LP of Beverly Hills, CA and the buyer was self-represented.
For additional information, Healy can be reached at 520.323.5119, Sandahl is at 323.5115 and Encinas is at 520.323.5100. Delaney has since joined the country club brokers having retired from CBRE.
To learn more, see RED Comp #6149.