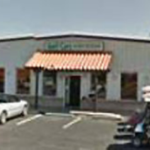 This article has been archived, please login for access or subscribe now for a free trial.
DRPM Holdings Green Valley, LLC of Green Valley (Dareck Makowski, manager) purchased the building at 251 West Calle De Las Tiendas in GreenValley
[mepr-show rules="58038"]
for $600,000 ($150 PSF) from Del Norte Properties, Inc. of Green Valley (Michael Sweeney, President). Makowski bought the business 'Golf Cars of Arizona' about a year earlier with two other other locations at 4888 E 22nd Street in Tucson and 15617 N Oracle in Catalina, AZ.
The 4,000 sq. ft. in two buildings was build in 1976 and 1986. The company had been a tenant in the Green Valley space for about 17 years and will continue to stay open while remodelling the building for about $100,000 for a November 2013 planned completion.
Golf Cars of Arizona is the largest golf car dealership in Southern Arizona and offers new, reconditioned, used, solar and rental golf cars. Also a parts department that offers an extensive inventory of parts for all makes of golf cars and carts in Green Valley, Tucson, and Catalina. It also offers fantastic deals on golf cars batteries and specializes in finding the perfect golf car battery for each golf car.
Golf Cars of Arizona first opened in Tucson in 1980 with a modest store. In time, Golf Cars of Arizona grew bigger and bigger, opening a location in Green Valley in 1993, and then a third location in Catalina in 1994. From serving 1,000 customers in 1995 to selling the 10,000th car in February of 2012, it must be doing something right by its customers.
The company changed owners in April of 2012 and the new owners are firmly committed to the goal of taking Golf Cars of Arizona to the next level. According to Makowski, "We go beyond merely selling products. Active in many of our customers' retirement communities, we support men's and women's golfing association events throughout the year, as well as non-golfing sports, such as baseball and tennis. After all, a third of our customers don't play golf, but use their cars for driving to work, for play, or just for getting around the neighbourhood."
Under the new ownership, in the fall of 2012 the next big move happened when the company closed its Alvernon location and replaced it by a new facility at 4888 E 22 Street, thereby expanding service capacity and offering a more customer friendly location – like ample parking and a new showroom that is twice as big as the old one.
"In the 32 years of business the future never looked brighter; the new look and feel of the stores is designed to give our customers the best buying experience possible as well as a new "can do" attitude. We don't just sell our cars – we build long term relationships with our customers and give the best after-sale service in the industry. Many of our customers are on their second or third golf car that they have purchased from us," Makowski added.
To contact Makowski at Golf Cars of Arizona, call (520) 648-3854.
[/mepr-show]