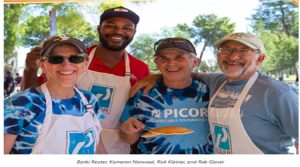 TUCSON, AZ (November 16, 2023) -- As we take some time to reflect and express gratitude this season, Cushman & Wakefield | PICOR would like to extend our appreciation for the collective spirit of generosity that defines this time of year. We are grateful for the dedication of our partners, clients, and employees, as well as the unwavering support of our community. We are excited to share that our 29th Pancake Breakfast Fundraiser was a huge success.
On October 22nd, Cushman & Wakefield | PICOR hosted its 29th annual Pancake Breakfast Fundraiser to support youth charities across Southern Arizona. We are thrilled to report that, for another consecutive year, we broke our previous record for donations received, exceeding our initial target and raising over $168,700!
We are grateful for the ongoing support of the Burton Family Foundation. Since the beginning, the Burtons have always donated a substantial amount to our Pancake Breakfast. Starting in 2021, they've been matching the funds we raise dollar-for-dollar, playing a crucial role in the event's success.  We also appreciate our clients, vendors, employees, and community members who generously contributed to support youth programs in Southern Arizona. With Cushman & Wakefield | PICOR covering all overhead costs, 100% of the donations will go directly to selected charities.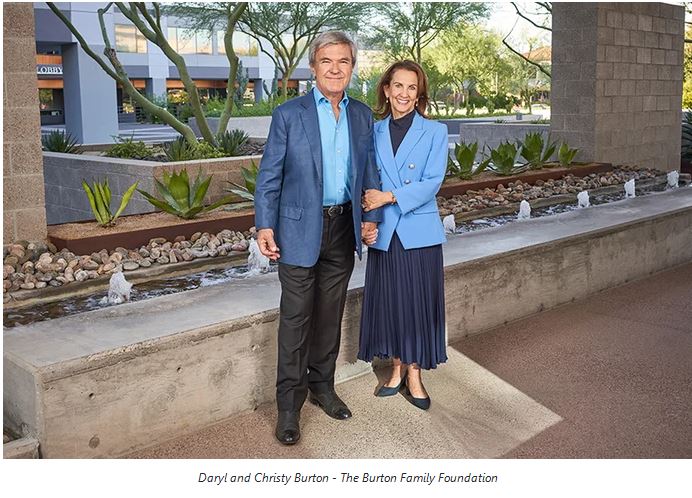 We would like to extend our sincere appreciation to the Burton Family Foundation for their continued support and commitment to our community. We also want to thank the Tucson Girls Chorus and Mariachi Las Aguilas de Davis for their live music, AmeriGas for providing the propane for our grills, Shamrock Foods for their refrigerated truck, Starbucks for their coffee and hot chocolate, and their team of volunteers.
We'd also like to extend our gratitude to the following organizations for donating their materials and time:
Alpha Phi - Beta Epsilon Chapter, BeachFleischman PLLC, Culligan Water of Tucson, Penske Truck Rental, Reproductions Inc., Stewart Title, Vet-Sec Protection Agency, Water Street Station, West Press, & Jeannene Mull.
With sincere thanks, we celebrate the power of community effort and the difference it makes for Southern Arizona's youth! Please anticipate an upcoming press release where we will announce the charities that will benefit from this fundraiser.