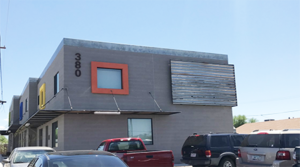 TUCSON, ARIZONA — The Darryl Wilson Living Trust purchased Highland House Apartments, a 6,986-square-foot (12-bed) student housing complex located at 380 N. Highland Avenue in Tucson.  Located one block from the University of Arizona Campus Recreation Center and the rest of the campus.
The property was purchased from PCG Tucson 1, LLC for $1.715 million ($571,667 per unit / $142,917 per bed / $245.49 PSF).
The transaction sets a new record high in price per units and price per beds in small to midsize student housing properties in Tucson.
Built in 2017, the three 4-bedroom / 4-bathroom buildings were double net leased to a Fraternity with 3.5 years remaining. The property features luxury interiors with poured concrete floors, stainless steel appliances and high-end cabinetry.
Allan Mendelsberg, Multifamily Specialist with Cushman & Wakefield | PICOR, represented both buyer and seller in this transaction.
For more information, Mendelsberg should be reached at 520.546.2721.
To learn more, see RED Comp #6695.