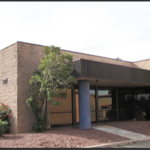 TUCSON, Arizona – Local non-profit, The Institute for Better Education (IBE), purchased a 3,710-square-foot office building at 921 N. Swan Road in Tucson from Pyramid Credit Union for $440,000 ($118 PSF).  The buyer plans to relocate its operation from 911 S Craycroft Road after it completes some interior construction.
IBE (Kimberly J. Kirschner, CEO) is a 501(c)(3) nonprofit and nonpartisan organization, committed to removing any financial obstacles that stand in a family's way of providing K-12 education for their children and their unique needs. IBE accomplishes this through the Arizona private school tax credit program. It believe parents are the best resource a child has when determining which school will be the perfect fit for their child. Parents have been able to turn to the Institute for Better Education since 1998 if the right school to fit their child's needs is not within their financial reach. IBE is honored to play a part in making a real difference in the lives of Arizona children.
Since 1998 IBE has awarded over $91 million in scholarships. For the 2016-17 academic year it awarded $16.5 million in scholarships and works with 270 Arizona schools.
The seller, Pyramid Credit Union, was represented by Nancy McClure of CBRE in Tucson. The buyer was represented by Harvey Mordka Realty.
For more information, IBE can be contacted at 520.512.5438; McClure should be reached at 520.323.5117 and Mordka is at 520.298.8500.
To learn more, login and see RED Comp #5691.