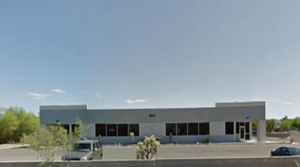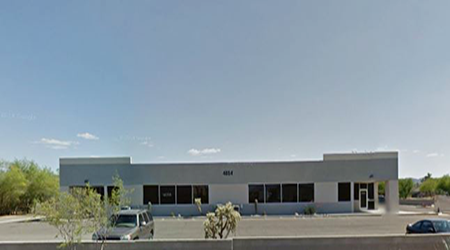 TUCSON, Arizona — Optical instrument inventor Dr. Chris Koliopoulos and Shamrock Place Arizona LLC, purchased 4854 N Shamrock Place in Tucson for his latest optics company, InterOptics. The 17,500-square-foot industrial building was constructed in 2002, and sits on 1.85-acres at Shamrock Center located at Ruthrauff and La Cholla Blvd in the central submarket of Tucson. It is intended to manufacture the company's optical measuring devices from here.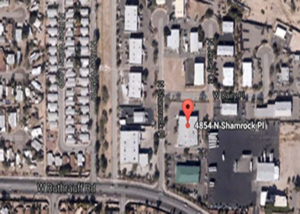 The property was previously occupied by Granite Plus as a showroom / warehouse and commanded a sale price of approximately $1.1 million ($62.82 PSF) in an all- cash transaction.
Considered a leading expert in optical interferometry, Dr. Koliopoulos has a keen understanding of all aspects of a technology business, having founded and led two successful optical metrology businesses, and served as President of ADE and Zygo. He has also served on the faculty at the University of Arizona's Optical Sciences Center and has a B.S. in optics from the Institute of Optics at the University of Rochester and M.S. and Ph.D. degrees from the University of Arizona.
With a strong track record of delivering growth and increasing value at advanced optical instruments companies and a deep understanding of the optical markets, gained through 20 years of executive leadership experience, Dr. Koliopoulos started InterOptics in 2016.
Tony Reed with Long Realty in Tucson represented the seller, DLG Shamrock LLC (John De Lorenzo, Manager) in the transaction, while Bill Divito and Jesse Blum of CBRE in Tucson represented the buyer.
For more information, Reed can be reached at 520.403.2150; Divito should be contacted at 520 321.3339 and Blum can be called at 520.321.3335.
To learn more, login.