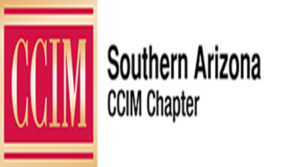 The Southern Arizona CCIM Chapter will host a free Webinar on the current state of the Industrial market.
Tuesday, August 4, 2020 from 1:30 PM – 2:30 PM (45 minute discussion followed by Q&A)
Free Webinar will have a panel of industrial specialist including Rob Glaser, Principal, Industrial Properties, Cushman & Wakefield | PICOR;  Max Fisher,  Industrial Properties, Cushman & Wakefield | PICOR;Tim Healy, Vice President, CBRE; and Dave Blanchette, Vice President, NAI Horizon
If you have any questions ask the industrial panel please send your questions HERE
1. Do you believe that the industrial vacancy rate will go up due to the pandemic and how high will it go?
2. Due to our old industrial inventory, and a low vacancy rate, how many potential Buyers, and Tenants do you see go to other markets to do business?
3. What type of industries are looking at Tucson and will we see new construction to meet their requirements or will they absorb our existing inventory?
4. If you could build any type of industrial building what would you build to meet the current market?