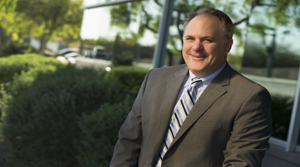 Phoenix, Arizona – Jason Meszaros has been named Senior Vice President and Managing Regional Director of Irgens, according to Mark Irgens, CRE, CEO/Manager of the commercial real estate development company.
"Jason creates great value for the Irgens company and his commitment to our firm is worthy of recognition," says Irgens.  "His strength and dedication led us to increase Jason's role in the company both on a regional and national level."  Since joining Irgens, Meszaros has been instrumental in growing the Milwaukee-based company's footprint in the Arizona marketplace.
Previously Vice President and Market Manager for the company, Meszaros' new position will expand his responsibilities and leadership role on a regional and national level.  Meszaros is now an officer of the company and serves as a member of the investment committee, assisting with decisions about acquisitions, developments and dispositions of assets for the entire company.  As Managing Regional Director, Meszaros will spearhead the company's expansion within the Southwest region.
Irgens is a full-service real estate solutions firm that has completed hundreds of successful projects totaling more than $2 billion in value throughout the United States over the past 30 years.  With offices in Phoenix, Chicago and Milwaukee, the Irgens team of real estate professionals offers creative and measurable solutions aimed at maximizing asset value and achieving total project success.  To view a portfolio of Irgens projects, visit www.irgens.com.