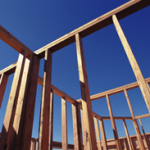 TUCSON, ARIZONA — KB Home Tucson purchased 28 platted lots in northwest Tucson for $758,800 ($27,100 per lot) and a second infill project at Irvington and Cardinal 32 platted for 32-lots in West Tucson for $264,000 ($8,250 per lot).
The property in the northwest is located south of Orange Grove at Oracle and Lavery Lane and is 6.3 acres platted for 35'x105' lots.
The seller was JRC Fiesta Lavery LLC, an affiliate of Broadway Realty & Trust (Joseph and Larry Cesare, managers) and were self-represented. KB Home, the buyer was represented in house by Aaron Mendenhall.
The second property at Cardinal & Irvington consists of 14.43 acres and was platted for 32-lots. The buyer reported that there are high development costs associated with this property that account for the sales price.
Ben and Adam Becker with  CBRE represented the seller and Aaron Mendenhall with KB Home represented the buyer.
For more information, Ben Becker can be contacted at 520.323.5149 and Adam Becker is at 520.323.5188. Larry Cesare should be reached at 520.747.5700 and Aaron Mendenhall at KB Home is at 520.668.8640.
To learn more, see RED Comp #6360 and #6363.