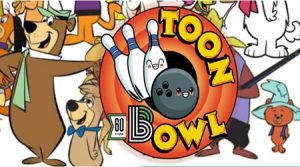 TUCSON, ARIZONA, April 6, 2023 -- Bowl for Kids' Sake is Big Brothers Big Sisters of Southern Arizona's largest annual fundraiser and volunteer recruitment campaign; engaging over 750 people annually and raising over $100,000 each year for over 42 years in support of one-to-one mentoring relationships that ignite the power, promise, and potential of our community's youth.
Andrew Gasparro, Vice President of Land for KB Home is participating in Bowl For Kids this Friday, with a few KB Home teammates and others with all fundraising going to Big Brothers Big Sisters of Southern Arizona. Gasparro is a board member of the organization and is also a "Big Brother".
"Every dollar counts, and I would greatly appreciate any donation provided," said Gasparro. "If you wish to donate, you can donate via the link below and it'll provide an email receipt for a tax credit that reduces the amount owed at tax time to the State of Arizona."
Donate here: https://soazbigs.bbbsfundraise.org/bowl-for-kids-sake-2023/andrew-gasparro
"It's not about the game played, it's about defending the potential of our youth and clearing the path to their biggest possible future," Gasparro concluded.
EVENT LOCATION AND TIMES
Friday April 7 – 6:30PM - 9:00PM | LUCKY STRIKE BOWL, 4015 E Speedway Blvd.
Saturday April 8 – 11:30AM - 2:00PM | FIESTA LANES, 501 W River Road.
FOR MORE INFORMATION OR VOLUNTEER OPPORTUNITIES:
Veronica Saiz
Director of Marketing & Corporate Engagement
Big Sister to Karilena
Office: (520) 624-2447 ext. 2263 Email: Veronica@SoAzBigs.org
160 E. Alameda Street, Tucson, Arizona 85701
BBBS of Southern Arizona - Youth Mentoring (soazbigs.org)