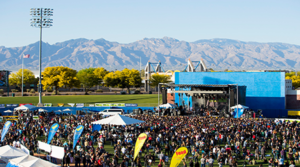 PIMA COUNTY –The 20th annual KFMA Day, southern Arizona's largest outdoor concert festival, returns March 23 to Kino Veterans Memorial Stadium, 2500 E. Ajo Way.
Folks can still purchase advance tickets at any Tucson-area Pizza Hut for $45 cash or with debit or credit card for an additional $2 surcharge per ticket. Everyone 2 years of age and older needs a ticket. On the day of the concert, tickets will only be available at the Kino Box Office starting at 10 a.m., at a cost of $55. The ticket office will take cash only that day.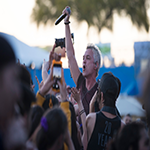 The parking lot opens at 9 a.m. and a $7 fee will apply to parked vehicles. To use the preferred self-parking area, the cost is $15. Visitors will only be able to access the main parking lot from Ajo Way at Forgeus. This applies to Uber and Lyft drop-offs, too.
Gates open at noon and the first show begins at 1:00 p.m. This year's entertainment includes performances by Shinedown, Papa Roach, Asking Alexandria and The Fever 333. Opening band is Pyrotechnica.
To find more details about this event, including rules and guidelines for the concert, visit KFMA's website.