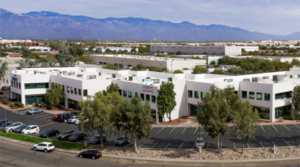 Tucson, AZ, January 30, 2023 - Larsen Baker is pleased to announce the lease up of two properties and a new acquisition. Strongbuilt Plumbing & Air has leased 15,450 square feet of space at 4775 S Butterfield Dr. The project known as Butterfield Technology Center had the last remaining vacancy in the 100,000-square-foot office/flex park.
Isaac Figueroa, CCIM with Larsen Baker represented the landlord in this transaction.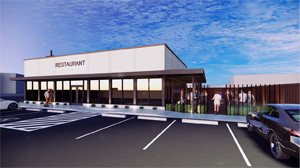 Then, Larsen Baker recently acquired the former Circle K at 401 S Alvernon, located between Broadway and 22nd across from the Randolph Municipal Golf Course and adjacent to the Double Tree Hotel. Larsen Baker plans to redevelop the site for either drive-through or traditional restaurant use.
Alvernon Pad Buyers, LLC, an affiliate of Larsen Baker, purchased the property for $342,875. Isaac Figueroa, CCIM represented the buyer and handled the transaction.
In a separate transaction, at Oracle & Ft. Lowell Center, The Carpet Store was assigned to a new owner and renewed their 2,146-square-foot space. This was the last remaining vacancy at the center. Elaina Elliott and Isaac Figueroa handled the lease on behalf of the landlord.