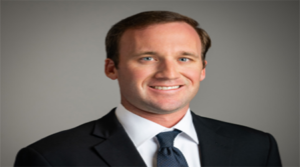 PHOENIX, AZ – Lee & Associates Arizona is pleased to announce the addition of Robert Roher as its newest Associate specializing in Retail Properties.
Robert began his commercial real estate career in Texas in 2012, where his longest tenure was with Global Fund Investments. He moved to Phoenix in 2018 to be closer to family and continue his career in the Phoenix metro area with a local boutique firm.
Robert will be working with Sean Bishop to further expand Lee's growing footprint in the Retail and Investment markets of Arizona.
"We are excited to expand our retail division with the addition of Robert at Lee & Associates Arizona. His experience with landlord representation will be a great addition to the retail platform and our continued desire to deliver results to our clients," says Lee Principal Sean Bishop.
Robert graduated from New Mexico State University where he studied Business and Finance. While he loves to travel and be outdoors, most of his free time is currently spent with his family and chasing around his 15-month old baby girl.