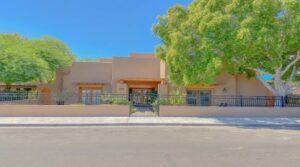 SCOTTSDALE, ARIZONA – LevRose CRE/TCN Worldwide kicked off the year with multiple sales and over 40 leases totaling almost 100,000 SF. The transactions closed by LevRose CRE professionals include land and office properties.
Recent deals from January to February:
Land: Vice President Anna Sepic facilitated the land sale of 18700 W. Grand Ave., in Phoenix The 53 acres was sold by Grand 53, LLC and purchased by FAEC PBO Deer Valley & 185th Avenue, LLC.
Land: Partner Aaron Norwood represented the seller of 1911 E. Apache Blvd. in Tempe, Arizona. The 30,056 SF development opportunity was sold by AES Property Development, LLC, to JMA Recovery Enterprises, LLC.
Land: Partners Danielle Davis and Trent McCullough represented the buyer in the sale of 6926 and 6930 E. 2nd St. in Scottsdale. The property was sold by Acratac Investments, LLC to Soleil Improvement Co., LLC for $1.655 million.
Office: Partners Danielle Davis, Trent McCullough, Keri Davies, and Jason Reddington represented both the landlord, Cramer Family Trust and the tenant, EAZ Phoenix LLC on the lease of 6939 E. 1st St., Scottsdale.