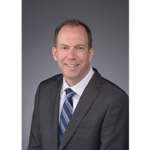 PHOENIX – Lincoln Property Company (LPC) Desert West has hired industry veteran John Orsak as Director of Real Estate. Orsak brings 15 years of real estate experience to his new position, with a focus on acquisitions, dispositions, development, leasing and asset management.
Orsak previously served as Director of Operations and Project Manager at Hines, and as Senior Director Development of VanTrust Real Estate, where he specialized in uncovering value across a range of asset types. During his career, Orsak has produced revenues of more than $200 million.
"Lincoln's Desert West portfolio is growing at a record-breaking pace," said Lincoln Property Company's Executive Vice President David Krumwiede. "John has the broad expertise to move our many investment and development efforts steadily and successfully forward. We're very excited to have him as part of our team."
Based in Phoenix, LPC's Desert West region posted a record-breaking 2015 and continues that momentum into 2016.In the past 16 months, the office has directed more than $300 million in investment and development activity, with recent deals including the $44 million LPC/Invesco purchase of Luhrs City Center in downtown Phoenix, the $35.25 million LPC/Goldman Sachs purchase of Gainey Center II in Scottsdale, and the $34.34 million LPC/Harvard Investments purchase of Riverview Point in Mesa.
Development activity includes a late-2015 completion of the 108,000-square-foot Waypoint One office building in Mesa and Q1 2016 groundbreakings on the 152,000-square-foot Waypoint Two building and Phase I of The Grand at Papago Park Center, which at build out will total 60 acres and 3.2 million square feet of mixed-use space, including 1.8 million square feet of office space, just north of Tempe Town Lake.
Orsak holds a bachelor's degree in Business Administration from Sam Houston State University. He is a member of the National Association of Industrial and Office Properties (NAIOP) and is the founder of Santa's Sak, a non-profit organization that supports state-sponsored group homes and puts Christmas gifts into the hands of needy children.
Celebrating its 50th anniversary this year, Lincoln Property Company (LPC) is an international full service real estate firm offering real estate investment, development, design/construction management, leasing and property management/receivership/asset management services. LPC has approximately 6,800 employees and maintains a presence in more than 200 municipalities in the United States and three countries throughout Europe. Since 1965, the company has developed more than 126 million square feet of office, industrial and retail projects, and 182,000 multi-family units. Property management assignments currently include more than 148 million square feet of commercial space and 146 million square feet of residential property. Acquisition activities exceed $4.0 billion in commercial properties and $3.5 billion in residential properties. LPC's Desert West Region, which includes Arizona, Nevada, Utah and New Mexico, is based in Phoenix and has been operating since 2001. In that time, the regional office has developed approximately 3 million square feet, acquired 4 million square feet and manages 7.25 million square feet of commercial space, including major, award-winning and LEED Certified developments and investments. LPC is consistently ranked among Phoenix's top commercial real estate firms for both development and property management, and was most recently recognized as an Arizona Republic Top Companies to Work for in Arizona. For more information, visit www.lpc.com or www.lpcphx.com.