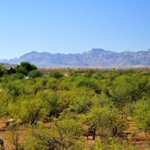 Mattamy Homes bought 15 SFR lots at The Enclave at Stone Canyon V for $2.775 million ($185,000 per lot) from Enclave Construction & Sales (David Williamson, manager).
Located in Stone Canyon at Rancho Vistoso, north of Tortolita Mountain Circle and east of Hohokam Village Place in Oro Valley, the property is also known as the Stone Canyon Donut Hole due to its vicinity to Stone Canyon Golf Course. Surrounded by the Stone Canyon Golf Course, the subdivision sits on approximately 28 acres of vacant property and feature single-story homes on lot sizes ranging from 10,000 to 15,000-square-feet and 80' frontage. Mattamys' lots are situated on holes 1, 2, 3 and 4.
To learn more, see RED Comp #3433.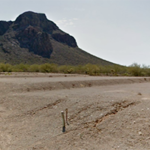 Richmond American, a subsidiary of M.D.C. Holdings, purchased 37 SFR lots in Starr Ridge for $1.76 million ($47,500 per lot) and will be joining John Herder Building in this community.
Starr Ridge consists of 105 home sites, located just 15 minutes from downtown, and offers some of the most spectacular mountains and valley views at the base of the beautiful Tucson Mountains, on the far west side of Tucson. Surrounded by miles of trails and breathtaking desert landscape, this exceptional community also offers easy access to popular schools, shopping and dining. Being located on the gate way to the Arizona Sonoran Desert Museum and Old Tucson Studios is just added proof that there are some big desert and mountains views here.
M.D.C. Holdings, Inc.'s homebuilding subsidiaries have been operating under the Richmond American Homes name for many years with homebuilding operations in 9 states across the country.
To learn more, see RED Comp #3339.
At Eagle Point Estates, in the western submarket of Tucson, DR Horton purchased 6-SFR lots for $225,000 ($37,500 per lot). This was a part of a rolling option agreement for 83-lots at Eagle Point Estates. The seller, Tierra Valencia of Tucson is an affiliate of the Estes Companies (Bill Estes III, manager).
Dan Feig and Aaron Mendenhall of Chapman Lindsey represented DR Horton in the transaction.
To learn more, see RED Comp #3406.
A.F. Sterling Home Builders of Tucson (Peter Aronoff, director) has purchased a new community, Red Colt Ranch, with 21 platted lots for $420,000 ($20,000 per lot). Located at the northwest corner of 22nd Street and Bonanza Avenue on the eastside of Tucson the community is expected to be ready to build Spring 2016 by A.F. Sterling for its semi-custom and custom homes.
The final plat was approved back in 2008 by Tucson Mayor and Council. The seller was Prosperity Loop of Tucson.
To learn more, see RED Comp #3332.