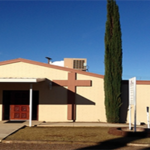 The Love Divine Fellowship Church sold its 2,935-square-foot building at 1922 S Farwell Avenue in Tucson for $275,000 ($94 PSF) to Potter's Christian and Missionary Fellowship.
The church building had been well maintained and comfortably seated up to 100. Within the past few years seller had installed new flooring, new paint inside & out, new restroom fixtures, and chip-sealed the parking lot. The church is located 3 lots south of 29th Street on Farwell Ave and is about halfway between Swan and Craycroft.
The buyer will owner occupy the building and is associated with The Door Church at 2950 E Irvington Rd, Tucson. The seller carried back the loan on the property.
The seller then purchased the former Faith Community church facility at 2901 S Pantano Road in Tucson for $400,000 ($39 PSF) from the Christian Reformed Board of Home Missions in an all cash transaction.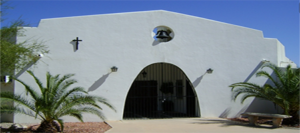 This 10,186-square-foot church is a three building facility on 2.51 acres consisting of a main sanctuary with offices, restrooms, nursery and a separate fellowship hall. There is also a 3,102-square-foot residence in the back of the property and plenty of parking for growth.
John Yarborough with Romano Real Estate in Tucson represented the Love Divine Fellowship in both the sale and the purchase of the new location and both buyer and seller in the 2901 S Pantano Road transaction.
To learn more Yarborough should be reached at 520.577.1000.
Also login to see RED Comp #2815 and #2873 for additional information.