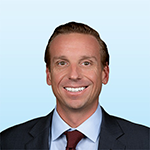 Leading Specialist in Technology and Commercial Real Estate Joins Colliers
Phoenix, Arizona  – Luke Denmon has been named senior vice president of the Technology Solutions practice at Colliers International in Greater Phoenix.  Denmon brings to the firm the skills required to bridge the gap between occupiers and investors of real property and the vast world of emerging technologies.
His work has addressed a variety of technology related challenges ranging from telecom expense management for property owners to data center brokerage and network procurement for tenants. Denmon's multi-faceted practice covers data center consulting and advisory services including valuation and disposition; portfolio telecom expense management and network consulting; and international data center and network services.
"Technological advancements have become a primary focus for both tenants and landlords," says Bob Mulhern, senior managing director of Colliers International in Greater Phoenix.  "Providing the ideal networking and technology access for a client can make or break a real estate transaction.  The expertise that Luke brings to Colliers reflects our ongoing commitment to provide state-of-the-art service."
Denmon previously served as the market leader in Data Center Solutions for a competing firm.  He was a founding Board member of the Arizona Data Center Coalition and is a regular speaker at events such as Data Center Dynamics, the Data Center Summit Series and the Telecom Exchange.  His clients have included Bank of America, GoDaddy, Groupon, Nestle USA, Safeway Inc., Symmetry Corporation, Toyota Motor Sales and Global ASML.