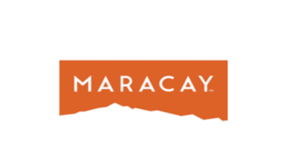 Annual awards honor prominent projects, developers and builders in residential sustainability 
SCOTTSDALE, Ariz. – Maracay has been named a Power Builder by the U.S. Green Building Council (USGBC) as a part of the LEED Homes Awards, an annual honor celebrating residential projects, developers and builders using LEED to improve quality of life for residents, reduce a building's impact on the environment, and create healthier and more resilient communities. The winners of the LEED Homes Awards include multi-family, single-family and affordable housing projects and companies who utilized innovative and effective sustainability methods in residential spaces in 2018.
In 2018 and thus far in 2019, Maracay has constructed more than 300 LEED-certified homes and launched 10 new home communities with all LEED-certified homes. Maracay is also the only large-scale production homebuilder in the Greater Phoenix Area constructing LEED-certified homes and is the third largest single-family LEED homebuilder in the nation.
"Our commitment to green building began more than a decade ago with building all Energy Star® certified homes and continues to grow and evolve through programs such as LEED and Indoor airPLUS," said Andy Warren, Maracay President. "We recognize the importance of homes being healthy and sustainable for both families and the planet, which is why we continue to be the Arizona builder families can trust for carefully crafted homes that meet the highest standards of sustainable new home construction."
LEED Homes Power Builders are an elite group of developers and builders that have exhibited an outstanding commitment to LEED and the green building movement within the residential sector. Each Power Builder successfully certified 75 percent or more of their homes and residential units in 2018.
"LEED is known for setting the highest standards for the sustainability and performance of buildings, and it plays an even more important role when it's applied to our personal spaces – our homes," said Mahesh Ramanujam, president and CEO, USGBC. "We are seeing more and more homeowners and builders make the important decision to pursue LEED, and USGBC is committed to continue building on the success of the residential market."
LEED-certified homes are designed to use 30–50 percent less energy than typical homes. Maracay offers homes that meet the EPA's Indoor airPLUS specification and feature water-efficient fixtures, LED lighting, energy-efficient heating and cooling systems, Energy Star® appliances, tankless water heaters, and Wi-Fi-enabled, programmable thermostats. Additionally, the homes feature Maracay's proprietary LivingSmart® program for maximum performance and cost efficiency.
For more information on Maracay and its green building practices, please visit www.MaracayHomes.com.