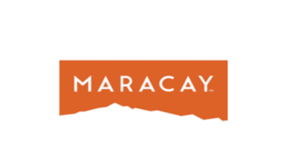 Arizona homebuilder recognized for demonstrating excellence in the workplace
SCOTTSDALE, Ariz. – Maracay, an Arizona homebuilder for more than 25 years, has earned the No. 1 spot on the 2019 list of Top Companies to Work for in Arizona, as ranked by azcentral.com and Republic Media (The Arizona Republic and azcentral.com).
This highly selective list awards companies based on comprehensive, confidential employee surveys measuring culture, work environment, leadership, and employee pride and satisfaction. That feedback is combined with rigorous evaluations of workplace practices, polices, perks and demographics. Based on this assessment, the annual awards program selects the companies it believes best embrace a positive company culture and foster a diverse, inclusive work environment.
"This recognition is a testament to our company culture and a reminder to us that Maracay has the best workforce any company could ask for," said Maracay President Andy Warren. "The continued hard work and commitment of our team members reflects the core of our values, and it is this dedication of our Maracay team that truly makes Maracay the top company to work for in Arizona."
The Maracay team works diligently to provide beautifully designed, well-crafted, energy efficient homes in Arizona's best locations for families to enjoy making their lifetime memories in. Maracay recognizes that its people are its greatest competitive advantage and the homebuilder nurtures that strength by focusing on its core values. Maracay's culture of accountability empowers each team member with a clear sense of mission which allows them to know exactly what they are working to achieve, and Maracay's homebuyers feel it.
The Top Companies to Work for in Arizona list is divided into three categories based on number of employees, with Maracay earning the top spot in the largest category of companies with 1000+ employees. Denise Gredler, founder and CEO of program partner BestCompaniesAZ, said the results from surveys they received this year indicate Arizona as a whole has healthier and happier working environments than the national average.
"This year, 125 companies were selected based on the results of very high, favorable employee survey scores," Gredler said.  "This level of performance for Arizona companies is about three times the national average when compared to Gallup's recent reporting of U.S. engagement. These winners should be very proud of their Top Companies status, for this presents a powerful opportunity to attract and retain the very best talent."
The 100 "Top Companies" were honored at an awards breakfast reception on June 12, 2019 and will be published in a special supplement in the June 16, 2019 issue of The Arizona Republic, as well as online at azcentral.com and www.BestCompaniesAZ.com.
Maracay continues to be a leader in the Arizona real estate industry and has constructed more than 10,000 homes throughout Phoenix and Tucson. In addition to its recent honor as No. 1 on the Top Companies to Work for in Arizona, Maracay has also consistently been recognized for its commitment to sustainability, innovation and quality.
For more details, visit www.MaracayHomes.com or www.topcompanies.azcentral.com.