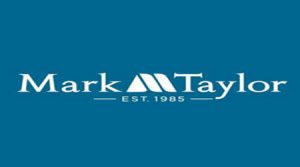 SCOTTSDALE, Ariz. (Nov. 6, 2023) – Mark-Taylor Companies, a leading luxury multifamily developer, owner and manager in Arizona and Nevada, is proud to announce the official launch of Mark-Taylor Consulting (MTC), its third division of business. Initiated in 2021, MTC has now expanded into an official offering to provide consultation throughout the entirety of the asset life cycle, extending beyond traditional property management.
Established in 1985, Mark-Taylor's expertise is rooted in decades of market knowledge, a distinct understanding of operational excellence and award-winning services. Through the launch of MTC, clients may consolidate their services to partner with Mark-Taylor throughout every asset life cycle stage – from strategic planning, pre-development, feasibility studies, acquisition underwriting, to property management and disposition.
MTC's initial consulting offerings include but are not limited to:
Multifamily Metrics: Monthly subscription to economic reporting that provides an in-depth analysis of the market and its influences on the industry
Pre-Development Consulting: Detailed operational budgeting, in-depth feasibility analyses, unit mix and size recommendations, and supply and demand forecasts
Marketing: Strategy, reporting and analysis, advertising campaigns, event management, and website audits and optimization
Branding and Design Services: Videography, brand kits and naming and visual identity creation
Public Relations: Strategy, press releases, media advisories, and more
"This venture into consulting enables us to offer a comprehensive suite of services to our clients, providing more support than ever. While we are based in Arizona and Nevada, MTC has no borders and we are now be accessible to clients nationwide," stated John Carlson, President of Mark-Taylor.
To preview the consulting expertise offered by MTC, Mark-Taylor invites you to listen to their new podcast, Multifamily Forward, premiering in early November 2023 on Spotify, Apple Podcasts, Google Play, and YouTube. Hosted by John Carlson, and moderated by Adam Greco, Director of Portfolio Development, the podcast discusses the latest insights in multifamily, joined by industry leaders.
In this new expansion, Mark-Taylor remains committed to delivering trusted quality and unparalleled service consistent with their historic foundation. Learn more by contacting the Consulting team at Consulting@mark-taylor.com.