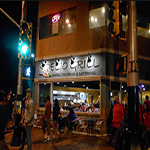 TUCON, Arizona — Main Gate Square is one of the oldest shopping districts in Tucson dating back to 1922, part of a 4-square block redevelopment district which includes 138,000-square-feet of retail space and 200,000-square-feet of office space.  Tucson's modern street car connects downtown activity centers, including Main Gate Square, along a 3.9-mile route.
The Marshall Foundation owns and manages most of the real estate in Main Gate Square. When the opportunity arose to purchase a ground lease in Southwest Plaza, a portion of Main Gate Square, at the southwest corner of Park and University, the Marshall Foundation took it with seven years remaining on the ground lease.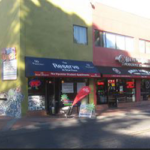 The two-story, 14,498-square-foot building (built 1975) was redeveloped and leased to nine retail and office tenants by the Marshall Foundation, with only 371-square-feet available at time of sale. Tenants of the property include Pelio Grill, Jimmy John's, US Marine Corps, Cost Cutters, Oriental Express, Campus Apartments, Fox-in-a-Box, and Sanctity Tattoo.
U of A's culturally diverse campus holds over 38,000 undergraduate and graduate students, 15,000 employees as well as 19 intercollegiate athletic programs and a wide variety of academic programs. Central to the entire Tucson metropolitan area Main Gate Square and the University of Arizona are an important focal point of Tucson.
Over 292,000 people live within a 5-mile radius of Main Gate Square.
The Marshall Foundation through the management of its real estate assets and redevelopment of Main Gate Square, under the direction of Jane McCollum, General Director & President of Real Estate, has donated over $16 million to the University of Arizona primarily in the form of scholarships or special projects and to over 250 not-for-profit organizations in Pima County that serve youth and promote education, arts, culture and health and wellness.
Scott Soelter of NAI Horizon in Tucson represented the seller, Kettenbach LLC of Tewsbury, MA (Michael Kettenbach, manager). Tamra Williamson of Bourn Advisory Services represented the buyer. Williamson also handles Main Gate Square leasing.
For more information, Soelter can be contacted at 520.326.220 and Williamson should be reached at 520.290.2335.
For more information visit www.marshallfoundation.com.
To learn more, see RED Comp #4618.