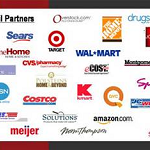 From ChainStoreAge. com by: Joe Parrott, Senior Vice President of Retail Services at CBRE
Nothing will have a greater impact on the value of your shopping center than how you approach an anchor tenant lease expiration.
Just how important is this process? The results will affect an owner's cash flow, potential cap rate and sale price, ability to refinance and on what terms, rents for other spaces and the quality of tenants that will be attracted to the shopping center. Effective handling of an anchor tenant lease expiration can make a multi-million dollar difference in the value of a property.
It is important to start the process early. A common pitfall is to wait too long. Frequently an owner or agent will hope that their anchor will exercise their renewal option. So prior to that date, which is often six months prior to expiration, they do nothing. If the anchor tenant does not exercise its option, they then try to contact the tenant and spend the next several months discussing rents. Eventually, they begin to panic when they reach about 60 days from expiration and the existing tenant still has not agreed to acceptable renewal terms. At that point they reach out to an industry expert looking for help. Unfortunately by then, all leverage has been lost with both the existing and replacement tenants. The only options at that point are taking the existing tenant's lowball offer or facing a significant amount of downtime with lost rents and an uncertain future outcome.
Effectively dealing with the anchor lease expiration requires early action. Ideally an industry expert, with an abundance of anchor tenant experience should be engaged at least 12-18 months before the expiration. This is too important of a task to entrust to someone with little to no experience with anchor tenants. The first step is to understand as much as possible about the existing tenant.
• What are their sales and how does that compare to their chain average?
• How is the company doing financially and what cap rates do their leases currently command?
• What is their current real estate strategy and prototype size and where are their nearest stores.
• Is the current property still a good fit for them based upon these factors?
The second step is to fully understand the market.
What anchor spaces are currently on the market and what are the asking rents?
What are the terms of recent anchor tenant leases and how do those locations compare to the current property?
Finally, what major chain anchor tenants have a void in the submarket and which ones have stores that are a candidate for relocation due to size or co-tenancy issues?
With this information a landlord will have a very good sense of where they stand and what the goals should be. When the anchor tenant now calls 1-2 months prior to its option notice date to feel out the landlord's motivation, ideally a strategy already in place. The owner's goal may be that the tenant exercises its option, or, that they don't exercise with the purpose of increasing rent or improving the tenant mix.  A landlord need to be armed with knowledge and information to effectively respond to this inquiry in a way that will increase the likelihood of the desired outcome.Most anchor tenant renewal options are for five years. Even if an anchor tenant's rent is at or above market and they exercise their option, it may not always yield the best outcome depending upon a landlord's future plans to sell or refinance. A longer lease term would have a major impact on the sale cap rate and value or on potential refinancing terms. An expert evaluation should be done of the potential value differential to determine if incentives should be offered to entice the tenant to sign a longer renewal term. Sometimes an anchor's exclusive and restrictive use covenants are substantially impacting the value of the shopping center. Knowing when these clauses are outdated and how to negotiate modifications to them is another way to unlock that value during the renewal process.
Effectively handling an anchor tenant renewal is possibly the most important factor in maximizing the value of a shopping center. Utilizing an industry expert with experience in anchor tenant leases to assist with a renewal is a very cost-effective way to maximize value.
Joe Parrott is Senior Vice President of Retail Services at CBRE. He has been with the company for over 25 years. Joe specializes in leasing retail anchor space and major shopping centers throughout the Midwest region. He has completed over 100 retail anchor transactions and has leased  over 13 million square feet of retail space. Joe has been voted the Retail Broker of the Year, three times at the annual Chicago Commercial Real Estate Awards.
For full story click here.