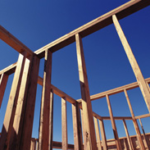 During the month of May, the Northwest submarket had 188 total platted lot sales, the southern submarket had 37-SFR lots and in the southeast there were 55 tentative lots, totaling 280 lots for the month.
NORTHWEST SUBMARKET
Meritage Homes of Arizona (Briana Rader, acquisitions) has purchased 120-platted lots at the southwest corner of La Cholla and Naranja in Oro Valley for $5.82 million ($48,500 per lot). The final plat was approved on May 6 for 55' and 70' wide lots being called The Estates at Capella, located adjacent to Ironwood High School. The unique property will incorporate the natural arroyos into the corners of the subdivision and incorporates natural site landscaping into the plan.
The seller, La Cholla 331 Property LLC of Tucson (Herbert Kai, manager) was represented by Greg Wexler with Wexler & Associates in Tucson. The buyer was self-represented in the transaction.
To learn more Wexler can be contacted at 520.744.8500 x 101. See also RED Comp #2934.
Pulte Home Corporation bought 68-platted lots in Dove Mountain for $2.054 million ($30,206 per lot) for the next phase of the Del Webb at Dove Mountain Active Community in Marana. Pulte has acquired 265-lots of this 650-lot rolling option of 208 acres here. The Del Webb at Dove Mountain Community is located southwest of the Ritz Carlton Resort off Dove Mountain Blvd and reportedly consists of a mixture of 40′, 50′ and 60′ lots.
Cottonwood Properties through affiliate, DM Phase IV Investments LLC (David Mehl, CEO) was the seller and represented by Bob Hadd of the Hadd Company in Oro Valley.
To learn more Hadd should be reached at 520.403.2812. For additional information see RED Comp #2941.
SOUTHERN SUBMARKET
Richmond American (Jim Gaulin, Director of Land Acquisitions) acquired 37-SFR lots for $1.26 million ($34,000 per lot) at Los Arroyos in Sahuarita, the southern submarket of Tucson. Los Arroyos is a 503-lot subdivision. The transaction included 70'x 115' and 40'x 115' lots. The seller, Kaufman Capital of El Segundo, Calif was represented by Brian Rosella with DTZ in Phoenix. There were no options involved.
To learn more Rosella can be reached at 602.224.4468. For additional details see RED Comp #2885.
SOUTHEAST SUBMARKET
Crown West Realty (Dean Wingert, VP) bought 47-acres at Santa Rita Ranch III in Vail from Arizona Equity (Eric Abrams, managing member) for $220,000 for development of 55-tentative lots ($4,000 per lot). The property sold with a tentative plat submitted but unapproved for (55) 70-foot lots. This is the second and final takedown of an option agreement between buyer and seller that started in 2013. In phase 1, Crown West has platted 275-lots, 50 ft. / 60 ft. by 110 ft. lots, for a total of 330 lots being developed her by Crown West.
The area has been designated by Pima County as a prime growth area, as Tucson continues to expand. Via Interstate 10, Santa Rita Ranch MPC is approximately 15-30 minutes from Tucson International Airport, Downtown Tucson, the University of Arizona, the U of A Science & Technology Park and Raytheon. Future residents of Santa Rita Ranch III will send their children to schools within the Vail School System, the highest ranked school district in the Tucson M.S.A.
There were no brokers involved in this transaction. For additional information see RED Comps # 1612 and #2887.