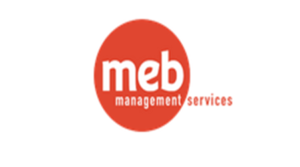 Phoenix (June 2, 2023) – The National Apartment Association (NAA) has announced MEB Management Services as a winner of the 2023 NAA Top Employers Awards, which recognize organizations that foster cultures of collaboration, innovation and hard work. These awards pay tribute to management companies and suppliers from across the rental housing industry that have gone above and beyond to create safe, engaging and caring work environments over the past year.
"No matter how the multifamily market grows and evolves, we can ensure one thing will never change – the nurturing and care of our MEB family," says Libby Ekre, Founding Principal of MEB. "We have some of the most genuine, passionate people you will ever meet and we are so proud to continue to foster an environment where they feel comfortable to be themselves."
NAA compares thousands of multifamily organizations across the nation to measure employee satisfaction. MEB was one of ten award recipients in the large company category. MEB has over 700 staff members and manages over 27,000 units throughout Southwest including Arizona, New Mexico, Tennessee and Texas.
"Congratulations to MEB Management Services! Your 2023 NAA Top Employers award demonstrates your focus on employees, engagement and performance," said Bob Pinnegar, NAA President and CEO. "Your employees made it clear — MEB cares about, listens to and acts upon the needs and ideas of their employees and is a great place to work. NAA appreciates your efforts in fostering a robust workplace culture and the hard work valuing and engaging your team over the past year."
Employees and their satisfaction, measured through an anonymous survey, determine the award winners and finalists in each of the four categories. The results of the survey are provided to all nominees to help organizations better understand and recognize employee sentiment.
For more information on MEB and the recent NAA recognition visit www.mebapts.com.