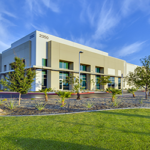 PHOENIX, AZ – Mid-size users are dominating the Phoenix industrial market, and the construction sector has a heavy hand in that success, says the Phoenix office of JLL. According to the brokerage firm, much of the 5.8 million square-feet of industrial space absorbed in the Valley in 2015 went to mid-size users – tenants occupying somewhere between 10,000- and 50,000-square- feet.
In this 12-month period, JLL closed 52 mid-size transactions totalling more than 1.27 million square feet. Of that activity, 28.8 percent was with construction-related companies.
"We should be paying a lot of attention to the wants and needs of mid-size industrial users, and to the metered recovery of the construction industry," said JLL Executive Vice President Pat Harlan. "These are driving forces that are balancing out our market, so that no one factor dominates. It's creating a very healthy outlook for the balance of the year."
According to the Arizona Department of Administration, the construction/specialty trades sector had the biggest year-over-year job growth increase in 2015, adding 6,300 new jobs for a gain of 10.5 percent over 2014.
"We've been waiting for healing to begin in the Phoenix construction market, and it's finally here," said Harlan.
Just some of the construction-related, mid-size deals closed in metro Phoenix by JLL in 2015 are:
Superior Pool Products at 955 N. Fiesta Blvd. in Gilbert for 47,969-square-feet
Diamond Kitchen at West 10 Business Center in Phoenix for 34,733-square-feet
Door Works at 2605 W. 1st St. in Tempe for 43,690-square-feet
EcoFasten Solar at 4741 W. Polk St. in Phoenix for 49,975-square-feet
Trane at 10115 W. Van Buren St. in Phoenix for 37,332-square-feet
Vivint Solar at 5446 W. Roosevelt St. in Tolleson for 25,964-square- feet
"We're seeing our clients – at projects like Airport I-10, Park Lucero and AZ|60 – actively respond to mid-size tenant demand," said JLL Vice President Steve Larsen. "They are building projects to accommodate the large users that Phoenix will always attract, but they're making sure that these spaces can also be easily divided to serve those needing sub-50,000-square-feet. Based on the trends we're seeing, it's a wise strategy."