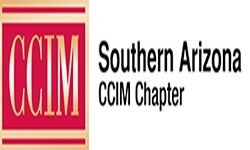 TUCSON, Arizona -- The Southern Arizona CCIM Chapter Luncheon will be held Tuesday, January 10th. Mike Addis, owner of Addisigns of Tucson will be speaking with an update on the recent City of Tucson Sign Code Revisions and impacts these changes will have on businesses and the real estate community.
Addisigns has been serving Tucson businesses' sign needs since its conception in 1955. That's 62-years of success, providing high quality sign solutions at competitive prices and the best ROI for client's marketing dollars.
Addisigns' creative design representatives have been following the Tucson Sign Code Revisions and will update attendees on the expected impact these changes will make in Tucson.
Luncheon will be from 12:00  to 1:15  Registration begins at 11:30 at the Tucson Association of Realtors building at 2445 N Tucson Blvd, Tucson, AZ. RSVP Click Here
Next month's luncheon will be replaced by the CCIM Commercial Real Estate Forecast Competition on Feb. 21, 2017.
Caterpillar's Surface Mining and Technology (SM&T) Division Director, John R. Oliver, will be this year's keynote speaker for the Forecast and describe the Caterpillar's decision-making to relocate its regional division headquarters here.
John R. Oliver, Director of Customer Services and Global Accounts at Surface Mining & Technology, leads the team of subject-matter experts deployed as needed around the world to address customer needs, both for commercial and site support. This team plays a critical role in assisting dealers and product groups on strategic deal management, total cost of ownership reviews and performing site-needs consultation.  Using extensive data analytics, as well as continuous improvement tools and technology, this division creates customer solutions by driving site performance metrics and total cost of ownership gains. Global Accounts for surface and underground mining customers and the commercial framework for regional accounts will be managed through this Tucson-based organization to ensure consistency and focus for Caterpillar's largest customers around the world.
The 2017 CCIM Market Forecast also presents thoughts, insights and analyses from active commercial real estate brokers, lenders and appraisers specializing in the office, retail, multi-family, land, industrial and financing sectors. In one afternoon, commercial real estate professionals, industry leaders and analysts from all aspects of the market converge to offer a recap of the past year, as well as insider predictions for Tucson's 2017 market.
Everyone is invited to join the Southern Arizona CCIM Chapter event: Tuesday, February 21st, 2017 at Marriott Tucson University Park, 880 E 2nd Street Tucson AZ 85719
Registration & Networking: Starts at 11:15 am
Program: 12:00 to 4:30 pm
Networking Reception: 4:30 to 5:30 pm
Lunch will be Served with cash bar reception to follow – FREE parking!
Click here for a printable registration form: FORECAST Registration Form