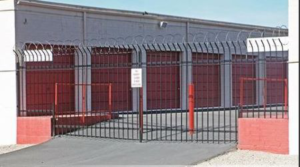 Tucson, Arizona - Rein & Grossoehme Commercial Real Estate announced the sale of  7A Budget Mini Storage.  The property is located at 1830 N. 7th Ave. in Tucson consisted of 9 buildings totaling 30,208-square-feet and 279-units, 65 of which were climate controlled.  The site is 1.74 acres in size and built in 1972.
The seller in the transaction was a partnership consisting of three individual investors who had exchanged into this property.  The buyer was an out-of-state investment group that owns approximately 40 other storage facilities across the country.
As an indicator of just how hot the self-storage market in Arizona is, this 49-year-old property received six offers within the first week of hitting the market and ultimately sold for $3.1 million  ($103 PSF / $11,111 per unit) which was more than property was listed and with a cap rate below 5%.
Bill Alter represented the seller in the transaction.  This was his 170th self-storage sale.
Mr. Alter is Managing Director of the Self-Storage Specialty Group at Rein & Grossoehme Commercial Real Estate.  He is a founding member of the Arizona Self-Storage Association and currently serves on its Board of Directors.  In 2008, he was recognized with AZSA's Self-Storage Pioneer Award for his significant contributions to the association since its inception in 1996 and his continued dedication to the professionalism of the self-storage industry in Arizona.
For more information contact Bill Alter at 602-315-0771 or Bill@RGcre.com.
To learn more, see RED Comp #8958.