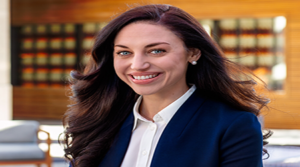 Phoenix, Arizona --  Velocity Retail Group has promoted Morgan Danhoff to Associate Vice President. Since joining the firm in 2015 Morgan has consistently advanced in her role with the company.
Working closely with Dave Cheatham and Darren Pitts, Morgan provides superior transaction management and coordination to key tenant accounts. She is committed to the success of our clients and leverages accountability, discipline, and a strong work ethic to execute established market strategies. Her ability to manage the sales cycle and details of each transaction provides our clients with unparalleled service.
"We are pleased that Morgan has earned this promotion through her exceptional work with our clients.  She is consistently praised for her thorough and thoughtful approach to each of our client's transactions and never ceases to provide service above and beyond in every case," said Dave Cheatham, President of Velocity Retail Group.
Velocity Retail Group handles the real estate requirements for numerous retailers who wish to expand in the Arizona market and they rely on the expertise of the entire organization for critical information regarding new site selection.