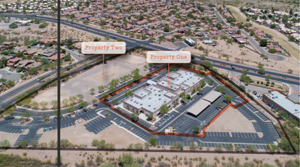 MUSD offers Career and Technical Education and plans to develop the property into a Career and Technology Education (CTE) Campus .
MARANA, ARIZONA — Marana Unified School District (MUSD) bought the property at 8333 N. Silverbell Road with approximately 7.5-acres of excess land in Marana, Arizona for $4.2 million.
The property consists of a 1-story building totaling approximately 35,000 square feet on one parcel of land with approximately 138,090-square-feet of land and an additional 4.3-acres of vacant land sold by Diamond Ventures to complete the deal.
The property is conveniently located just off Interstate 10 north of Ina Road. Silverbell Road is a major north-south arterial for metropolitan Tucson with traffic counts over 26,000 vehicles per day. It offers exceptional freeway access and a majority of the metro Tucson area is reachable within a 20-minute drive.
The building had been an Urgent Care and medical office facility, constructed in 2005, that has been vacant for about three years.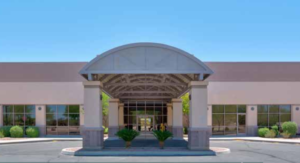 Marana district high schools offer over 115 Career & Technical Education programs which offer a sequence of courses to students in grades 9-12. Through the District's Career and Technical Education programs and a partnership with the Pima County Joint Technical Education District, students are offered instruction in Culinary Arts, Early Childhood Education, Automotive Technology, Engineering, Robotics, Marketing, Sports Medicine, Welding Technology, Biotechnology, Dental Assisting, Software and Game Design, and more.
Some programs are introductory in nature while others are articulated for credit with Pima Community College or the University of Arizona.  Courses are designed for students as exploratory for educational or occupational interests.
John Barnes and Michael Milic, Vice-Presidents with Colliers International in Phoenix, handled the transactions for the sellers, Harvest Commercial Capital of Laguna Hills, CA and Diamond Ventures of Tucson, as well as the buyer, Marana Unified School District.
For more information, Milic can be reached at 602.222.5050 and Barnes should be contacted at 602.222.5042.
To learn more, see RED Comps #7695 and #7678.