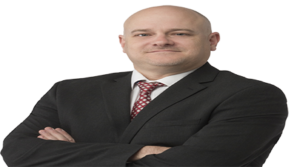 PHOENIX, ARIZONA – NAI Horizon is pleased to announce the addition of Senior Marketing Specialist Matt Feyereisen to its Marketing and Research Team.
Feyereisen will work closely with NAI's support services team to provide best-of- class marketing services to NAI's agents and their clients. He will focus on increasing awareness and highlighting the company's commercial real estate availability through social media and digital platforms.
"I am excited to welcome Matt to our team," said NAI Horizon CEO/Designated Broker Terry Martin-Denning. "His experience in the industry, combined with his design skills and ability to proactively communicate, furthers our vision of building the strongest possible team to support our agents and their marketing efforts."
Feyereisen possesses more than 20 years of experience in marketing and graphic design. He started his commercial real estate design experience in 2001 with Trammell Crow Company in Irvine, California.
His background also includes freelance work with CBRE, Cushman & Wakefield, JLL, and Alliance Realty. He has spent close to 5 years at Commercial Properties Inc. before continuing his tenure at NAI Horizon.
"Matt's history of graphic design in the commercial real estate market is a positive addition to NAI Horizon and will help move the company vision for excellence forward," Martin-Denning said.