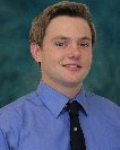 October 19, 2013 - NAI Horizon welcomes Andrew Warner to their manufactured housing and self-storage team. Andrew is a recent Arizona State University graduate with several years of sales experience.  Andrew will serve as a licensed assistant to Russ Warner, Senior Vice President, Manufactured Housing & Self Storage.
Andrew is a graduate of Brophy College Prepratory, a member of the Phi Gamma Delta Fraternity, and worked as a campaign intern for the David Schweikert for Congress campaign.  As a new member of the NAI Horizon family, Andrew looks forward to growing with the company and contributing to its success in the Valley.
NAI Horizon has provided a full range of Commercial Real Estate services for over 23 years, including Brokerage, Property Management, and Appraisal Services for local, national and international clients.
Warner can be reached at (602) 393 6780 or at andrew.warner@naihorizon.com.