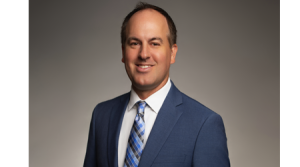 PHOENIX, ARIZONA (Nov. 6, 2023) – NAI Horizon is pleased to announce the addition of Vice President Gabe Graumann, CCIM, who brings more than 20 years of retail and mixed-use commercial real estate experience with firms in the state of Washington.
Graumann will work with his clients – both buyers and landlords – in the acquisition and disposition of retail properties, particularly those with a value-add component. His extensive real estate expertise spans commercial property and asset management, cultivated in the Seattle and Puget Sound regions of Washington.
Graumann joins NAI Horizon after 8 years with KW Commercial in Everett, Washington, and 13 years with Connwill Management and Connwill Inc. in Lynnwood, Washington. Throughout his career, Graumann has completed more than $300 million in real estate transactions in the Washington market. He holds real estate licenses in both Washington and Arizona.
"I am excited to have Gabe join our NAI team," said NAI Horizon CEO/Designated Broker Terry Martin-Denning. "He brings a high level of experience, professionalism, ethics, and client focus that aligns well with our NAI Horizon culture."
Graumann worked with his grandfather's commercial development and property management company, Connwill Inc., in the Seattle and Puget Sound regions. He started in property management and later expanded his skills into brokerage services. He was responsible for the asset management of the family's portfolio. He worked to position its properties for sale based on market conditions, completing the final sale of the family portfolio in 2007.
A native of Mill Creek, Washington, Graumann holds the prestigious designation of Certified Commercial Investment Member (CCIM).
In his free time, Graumann enjoys camping, hiking, and golfing with his wife, Joleen, and their four children. Through his numerous connections in the golf industry, he has the opportunity to caddy for members of the LPGA and Epson tours. He performs volunteer work at his church, Red Mountain Community Church.