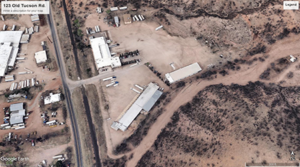 TUCSON, ARIZ. – Investment specialist Christopher Itule negotiated 2 industrial sales. The first sale in early July was in Santa Cruz County for +/- 46,000-square-feet of cold storage warehousing which sold for $2.8m or $60.00 per square feet. The property located at 123 Old Tucson Hwy, Nogales, AZ 85621 consists of 3 buildings on 15 acres of highly sought-after industrial zoned land.
Christopher Itule with NAI Horizon represented the buyer and Karen Miller of Agave Primer Properties represented the seller.
"The buyer is an investor from Nogales with ties to the produce and trucking industry," Itule stated. "The new owner plans to improve the buildings which had significant deferred maintenance, update the office spaces, and then market the buildings for lease."
The second sale occurred at the end of July for the property located at 887 S Warren Ave, Tucson, AZ 85719. The property which sits on 1.75 and consists of +/- 4,938-square-feet of office space and a work shop sold for $700,000 or $141.76 per square foot.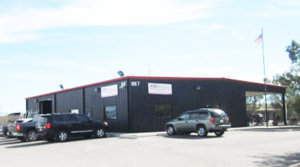 Stephen Cohen & Aubrey Finkelstein of Cushman Wakefield Picor represented the buyer and Christopher Itule of NAI Horizon represented the seller, China Sea, LLC (Kevin Goode, manager)
"There was a lot of activity on the property given the size and the central location," said Itule. "Republic Services currently leases the building and the new owner plans to move in at the expiration of Republic's lease in July 2021."
For more information, Itule should be reached at 520.548.4321, Miller is at 520.313.9229 while Cohen and Finkelstein can be contacted at 520.748.7100.
To learn more, see RED Comp #7962.