Natural Grocers Buys Land for 4th Tucson store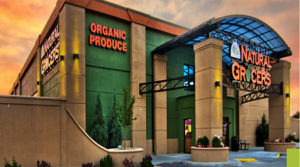 Natural Grocers bought 1.75 acres of vacant land for its fourth Tucson location at the southeast corner of River and Craycroft Roads for $1,308,456 ($17 PSF). The seller / developer is Craycroft / River Holding LLC of Tucson (Joseph Cesare, manager).
A 15,000-square-foot built-to suit grocery store on this site should be ready for shoppers by mid-2016.
Other Tucson Natural Grocers locations are open at the southeast corner of Broadway and Kolb, at Orange Grove and Oracle, and the newly opened Broadway Village that are leased properties. This is the first build to suit for Natural Grocers in town.
The family-run Natural Grocers was built on the premise that consumers should have access to affordable, high-quality foods and dietary supplements, along with nutrition knowledge to help support their own health. The company operates 109 stores in 19 states.
G.T. Alley with Broadway Realty and Trust represented the seller and Craig Finfrock with Commercial Retail Advisors in Tucson co-brokered the deal.
For more information, Alley can be reached at 520.747.5700 and Finfrock can be contacted at 520.290.3200.
To learn more, see RED Comp #3659.