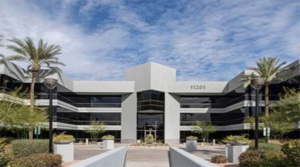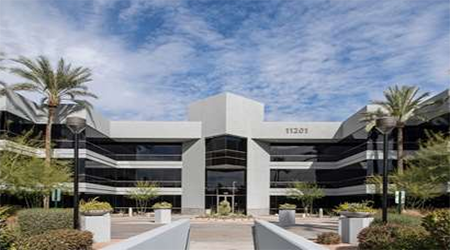 PHOENIX, Arizona – ORION Investment Real Estate is pleased to announce the lease of the new corporate headquarters for MEB Management Services. MEB will occupy a portion of the office building located at 11201 North Tatum Boulevard in affluent Paradise Valley. The suite totals +/- 9,975-square-feet and will incorporate a new modern build out.
In addition to occupying the building, MEB will professionally manage the property on behalf of ownership, a partnership between Madison Marquette and Roseview.
Nick Miner, CCIM, of ORION Investment Real Estate represented the tenant, MEB Management Services, in this transaction. Miner said, "This was a win-win-win for all parties involved. Ownership was in search of a great management company and the timing just happened to align for MEB to be a tenant in the property as well. "Ever since I assisted MEB with the sale of their former HQ building on Missouri, we have been on the hunt for an opportunity like this," said Mr. Miner. MEB hopes to relocate to the property after the improvements have been completed sometime in mid-summer.