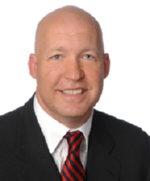 In terms of 2013 homebuilding activity and trends, this is the most interesting market most industry players have seen in quite some time, some are calling it "a new era for land and homebuilders in Tucson".
Will White runs the Tucson office for Land Advisors Organization and has negotiated the sale of over 4,500 platted or finished lots in the past 36-months including some of the regions highest priced land deals. We sat down with White recently to discuss the land trends and to hear from this land veteran what he expects to see in this 'new era'.
"First of all, there's new stakeholders in the metro Tucson land market, and for the first time ever, the majority of the major residential projects are in the hands of Phoenix developers," said White. "Communities such as Sanders Grove (Randy Bury and The Cardon Group of Mesa) and Uptown/Marana (The Cardon Group of Mesa), La Estancia and Sendero Pass (Sunbelt Holdings of Scottsdale), Rincon Knolls, Dove Mountain  Boulder Bridge and Donut Hole Vistoso (all True Life communities of Scottsdale) Saguaro Bloom (Grayhawk Development of Scottsdale), Gladden Farms I and II (Petrus Partners /Crown West of New York and Scottsdale), Tortolita (TMR Investors, LLC of Scottsdale). In addition to the large projects of Rocking K and Verano, owned by Diamond Ventures of Tucson.
"Then there is starting to be a "critical" lot shortage that will step up the game for homebuilders as they begin to face that challenge," according to White. All of the problem projects that were out there in 2008-2012, have been absorbed by Phoenix developers and groups from outside Tucson who control about 20,000 future lots.
With less than 5,000 finished lots remaining and only a small amount of re-zonings on the horizon, a lot shortage is inevitable. To put it into perspective, the UA estimates permits by the year 2019 to be close to 6,000 per year. In order to deliver this many homes, there will need to be approximately 21,000 – 26,000 lots delivered over the next 5-years. Making that task even more daunting is the 10-year projections of approximately 8,500 permits per year. This will require approximately 60,000 lots to be delivered over this same time period. White points out that since the mid-90's, Tucson has averaged about 27,000 permits every five years. Due to poor conditions, there has not been enough lots put into the pipeline over the past 5-years. "Now we are all playing catch up," says White.
White says, "One can be as conservative as they would like about these forecasts, but the trend is going higher over the next 10-years. To get back to a supply balance the homebuilders will need to do what they did in 2013 and purchase 3,500 lots annually. If permits make a run up like they did in the late 90's then it becomes even more critical."
While there were approximately 1,000 finished lots added in 2013, this isn't enough to keep up with demand and soon entitled lots will be gone. Land entitlement can take up to 3-years to go from raw land to entitlements and it all starts with rezoning, forget about state land it could take 10 years to rezone as shown in Pinal County recently.
So, where will these lots come from in the future? Rest assured, lot prices will continue to increase in value from the pressures of supply and mounting demand and as long as the economic recovery continues.
We asked White hypothetically, if he were a homebuilder, where he would go next in Tucson? His answer was, "When entitled lots are exhausted, then that's when things are going to really get interesting. There's the Houghton/ I-10 SE corridor with about 1,000 lots before state land blocks expansion. There's the southwest out past Sendero Pass and towards Sahuarita and there's the I-10 corridor from Marana to Pinal County. Take your pick, but pick quickly!" All of these areas are going to become hot spots.
This is where the new stakeholders could play a critical role, in bringing resources and practical knowledge and experience to move Tucson forward. Having new outside stakeholders, with new perspectives is a positive thing, and may be just be what saves Tucson from stagnation in a few years. It's not the first time these developers have faced growth challenges, and most have been involved in some of the most beloved communities in our State, award winning communities such as McDowell Mountain Ranch in Scottsdale comes to mind.
All these developers want economic progress for Tucson and it's not asking too much to expect our County to recognize this and welcome these new stakeholders, who bring gifts of jobs and prosperity from Phoenix to the table with them. The possibilities are as endless as our imaginations, but first it may take an appreciation of the critical threshold where we find ourselves of a 'new era' for Tucson, not only for homebuilding but other commercial projects.
White can be reached at (520) 514-7454.