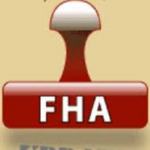 The U.S. Department of Housing & Urban Development (HUD) has confirmed that it will implement new FHA single-family loan limits on Jan. 1, 2014, as specified by the Housing and Economic Recovery Act of 2008 (HERA). The current standard loan limit for areas where housing costs are relatively low will remain unchanged at $271,050. The new national-ceiling loan limit for the very highest cost areas will be reduced from $729,750 to $625,500. Areas are eligible for FHA loan limits above the national standard limit, and up to the national ceiling level, based on median area home prices.
In Arizona the new FHA loan limits are being drastically reduced by as much as -21.7% in Maricopa County, from $346,250 (2013) to $271,050 (2014) and -14% in Pima County, from $316,250 (2013) to $271,050 (2014). The highest loan limit in Arizona is in Coconino County at $362,250 (2014) reduced from $450,000 (2013), a -19.5% reduction.
The FHA Commissioner, Carol Galante in a statement said, "As the housing market continues its recovery, it is important for FHA to evaluate the role we need to play. Implementing lower loan limits is an important and appropriate step as private capital returns to portions of the market and enables FHA to concentrate on those borrowers that are still underserved."
This will be the first full implementation of loan-limit calculations under HERA. Approximately 650 counties will have lower limits as a result of this change in the governing law. The higher limits that have been in place for six years were established by the Economic Stimulus Act of 2008 as emergency measures to assure that mortgage credit was widely available during a time when private lending options were severely constrained. The lower loan limits under HERA were originally scheduled to take effect in January of 2009, however, due to continuing strains in credit markets, Congress delayed implementation several times.
The mortgage loan limits for FHA-insured reverse mortgages will remain unchanged. The FHA reverse-mortgage product, known as the Home Equity Conversion Mortgage (HECM), will continue to have a maximum claim amount of $625,500, with actual loan limits based on property value, borrower age, and current interest rates. Reverse mortgages allow homeowners age 62 and older to age in place by borrowing against the value of their homes without any requirements for monthly payments; no repayment is required as long as a homeowner lives in the home. The reverse mortgage is repaid, with interest, when the homeowner leaves the home.
Additional information and loan limit adjustments for two-, three-, and four-unit properties, and in Special Exception Areas, are noted in FHA's mortgagee letter.  An attachment to the mortgagee letter the provides information on which counties are eligible for loan limits above the national standard. Borrowers with existing FHA insured mortgages may continue to utilize FHA's Streamline refinance program regardless of their loan balance. The changes announced are effective for case number assignments between Jan. 1, 2014, and Dec. 31, 2014.