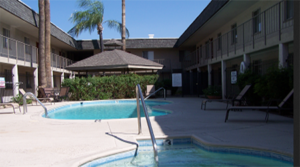 TUCSON, Arizona – Two multifamily apartment deals totaling 145-units and an aggregate sale price of $8.4 million sold in the first month of 2019.  Multifamily property sales are expected to continue to be a preferred investment with no slowdown in site for Tucson.
Colorado investors, Hung N Tran and Nina Tran purchased Sierra Pointe Apartments, an 84-unit apartment complex located at 2350 E, Water Street in Tucson, from Denver-based, Mainstay Investments, LLC for $5.2 million ($61,905 per unit.
The buyer was in a 1031 exchange.
Built in 1972, amenities include fitness center, cardio machines, spa, pool, bike storage, walking/biking trails, picnic area, barbecue area, and barbecue grills. Occupancy at time of sale was at 91% as of January 2019. 60% of the units are two-bedrooms and 39.3% are one-bedroom with one three-bedroom unit.
Art and Clint Wadlund of Berkadia in Tucson handled the transaction for the seller. It closed February 1, 2019.
For more information, Art Wadlund should be reached at 520.299.7200 and Clint Wadlund is at 520.615.1100.
To learn more, see RED Comp #6532.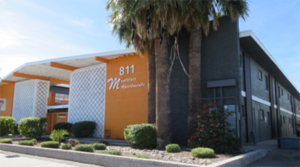 In a separate unrelated transaction, ZFI, LLC and KMS Properties, LLC of La Jolla, California purchased Montclair Apartments, a 61-unit apartment complex located at 811 & 835 N. Alvernon Way in Tucson, from Phoenix-based, Montclair by Bakerson for $3.2 million ($52,459 per unit).
Built in 1958, with 61 Units in 2-stories, with 1-bedrooms  2-bedrooms and 3-bedroom units. Amenities include gated, courtyard, picnic area, balcony or patio, pool, and laundry facilities.
Allan Mendelsberg, Multifamily Specialist with Cushman & Wakefield | PICOR, handled the transaction that closed January 30, 2019
For more information, Mendelsberg can be contacted at 520.546.2721.
To learn more, see RED Comp #6533.