Wetmore Office Plaza at 698 E Wetmore in Tucson sold for $4.6 million ($143 PSF) to 3430 Sunrise LLC (Eddy Chernecki, manager) in a 1031 exchange investment. The 32,253-square-foot, two story building was built in 1984 on 2.35 acres. Located at a highly visible and high traffic intersection, at the southwest corner of First Avenue and Wetmore Road in North Central Tucson.
The Class-B office space was approximately 95% occupied by 11 tenants when it sold.
David Benjamin with Marcus & Millichap in San Diego represented the seller, Tucson-based Town West Realty (James Horvath, manager). Jon O'Shea, Rob Fischrup and Eric Lamb with Vast Real Estate Solutions in Tucson negotiated the purchase for the investor.
Aubrey Finkelstein, also with Vast Real Estate Solutions will be handling the leasing of the property.
For more information, the Vast Real Estate Solutions team of O'Shea, Fischrup, Lamb and Finkelstein should be reached at 520.398.7104.
To learn more, see RED Comp #3589.
  *    *    *    *    *
DSBNG Craycroft, LLC (Senait and Duane Dyson, managers) purchased a 14,798-square-foot office building at 2222 N. Craycroft Rd. in Tucson from 2222 North Craycroft, LLC (Rob Glaser, manager) for $690,000 ($47 PSF). The building was constructed in 1964 on a one-acre lot at the northeast corner of Craycroft and Hampton, south of Grant.
The property had been used for various medical and other uses in the past. Buyers purchased it to occupy for a medical practice after renovating. Dr. Duane Dyson, MD, is a pediatrician and Dr. Senait Dyson, MD, a dermatologist.
Rob Glaser, SIOR, CCIM, Industrial Specialist with Cushman & Wakefield | PICOR, represented the seller and Mark Irvin, SIOR, CCIM, with Mark Irvin Commercial Real Estate Services, represented the buyer in this transaction.
For more information, Glaser should be reached at 520.546.2707 and Irvin should be contacted at 520.620.1833
To learn more, see RED Comp #3639.
  *    *    *    *    *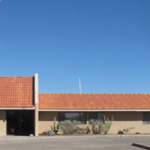 The Town of Oro Valley Police Department purchased the building at 500 West Magee in Oro Valley for $315,000 ($63 PSF). The 5,030-square-foot office building sits on .48 acres and was constructed in 1985. The property had been vacant for several years and was purchased to be a substation and administrative offices for the Oro Valley Police Department.
Located in Magee Plaza, the property is west of Oracle on Magee Road.
Jeff Casper with CBRE in Tucson represented the seller, Coastline RE Holdings Corp. of Gilbert AZ and the buyer was self-represented.
For more information, Casper should be contacted at 520.323.5181.
To learn more, see RED Comp #3617.