TUCSON, AZ — One Tucson broker, Allen Mendelsberg of Cushman & Waakefield | Picor negotiated three transactions of five multi-family properties with 191-apartment units that sold for an aggregate price of $5.64 million.
Tierra Luna and Sol Enterprises, LLC purchased two, multi-family apartment complexes from RPR E. 22nd Street, LLC.  The two properties, Tierra Luna (48 units) and Tierra Sol (40 units), are located at 7438-7450 E. 22nd St. in Tucson and were purchased for $2.7 million ($30,682 per unit).
The 105,402-sqaure-feet was built 1970 on 3.64 acres at the southwest corner of Prudence and 22nd Street in the Eastern submarket of Tucson. Tierrra Sol's (40) units consisted of (4) Studios, (8) 1-bedrooms, (4) 2-bedrooms, and (24) 3-bedrooms. Property sold 70% occupied. Tierra Luna's (48) units consists of (16) 2-bedrooms and (32) 3-bedrooms and sold with 75% occupancy.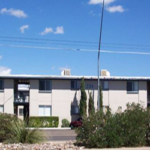 Packjak Properties, LLLP purchased Villa Sorrento Apartments, a 60-unit, multi-family complex located at 334 W. Valencia Rd. in Tucson, from 334 Valencia Tucson, LLC for $1,937,000. Property was off-market when it sold 88% occupied with mild deferred maintenance.
The 53,768-square-foot complex was built 1961 on 3.6 acres southeast of 12th Avenue and Valencia in the South Tucson submarket. Unit mix consists of (16) 2-bedrooms and (44) 3-bedrooms.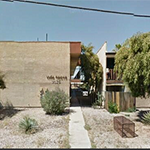 Seajak Properties, LLLP purchased two, multi-family facilities from Pasadera Behavioral Health Network for $1,000,000.  The two Tucson properties are:  Presidio Apartments, a 20-unit complex located at 3838 E. Presidio Rd. and Stone Apartments, a 23-unit complex located at 3525 N. Stone Ave. in Tucson.
Built in 1984, the 26,386-square-feet in two buildings is on 1.36 acres at the southwest corner of Stone and Windsor Street in the Central Tucson submarket.
The properties were value-add and buyer intends to renovate and reposition both back into the market.
Allan Mendelsberg, Investment Specialist with Cushman & Wakefield | PICOR, represented the buyer and the seller in all these transactions.
For additional information, Mendelsberg should be contacted at 520.546.2721.
To learn more, see RED Comp #4209, #4193 and #4202.