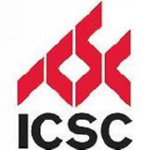 Founded in 1957, the International Council of Shopping Centers (ICSC) is the premier global trade association of the shopping center industry. Its more than 60,000 members in over 90 countries include shopping center owners, developers, managers, marketing specialists, investors, retailers and brokers, as well as academics and public officials. As the global industry trade association, ICSC links with more than 25 national and regional shopping center councils throughout the world. This year, the Western Division Conference kicked off Wednesday in San Diego.
We'll be covering news from the conference each day as reported to us by news releases and attendees.
Announcements from the ICSC Conference on Sept. 18, 2013 DAY ONE:
Westfield sells 7 malls to Starwood for $1.64 billion
San Diego, Sept. 18, 2013 – Australia-based Westfield Group will sell seven U.S. malls totaling 7.9 million square feet to a Starwood Capital Group affiliate for $1.64 billion. Starwood will own and manage the majority interest in the centers with Westfield retaining a 10% common equity interest. The assets include the 826,140-square-foot Westfield Belden Village, in Canton, OH; the 779,268-square-foot Westfield Capital, in Olympia, WA.; the 1.2 million-square-foot Westfield Franklin Park, in Toledo, OH; the 1.1 million-square-foot Westfield Great Northern, in North Olmsted, OH; the 1.3 million-square-foot Westfield Parkway, in El Cajon, CA.; the 1.3 million-square-foot Westfield Southlake, in Merrillville, IN.; and the 1.1 million-square-foot Westfield West Covina, CA.
"We are focused on redeploying our capital into superior retail destinations in major cities through divesting non-core assets and introducing joint venture partners into our high quality portfolio of assets," said Westfield Group Co-CEO Peter Lowy, in a press release. After the transactions close in the fourth quarter 2013, Westfield will own and operate 40 centers in the U.S.
Marcus & Millichap predict California vacancy levels falling fast
San Diego, Sept. 18, 2013 – A rebounding housing market is boosting the retail outlook in California, according to attendees at the ICSC Western Division Conference. San Diego, site of the conference, is at the forefront of the state's retail recovery. Developers are starting to build again to accommodate expansion-minded retailers that are having trouble finding locations, locals say. According to Marcus & Millichap, retail stock in San Diego will grow by nearly 1% with the addition of about 800,000-square-feet of new space.
Despite the new construction, Marcus & Millichap is expecting that San Diego's retail vacancy level will ease by an additional 70 basis points year-on-year, to 3.6%, for 2013. In Los Angeles Marcus & Millichap is projecting that vacancy will be about 5.8% for this year, the lowest since 2008 and a 50-basis-point improvement over 2012. An increase in blue-collar jobs is expected to spur even more improvement as retailers serving that population move into empty spaces at strip centers in the city's outlying communities, according to the firm. Vacancy levels are easing also in the East Bay Area. Marcus & Millichap says vacancy levels there will probably dip below 6% for the first time since 2008, thanks to demand from expanding retailers and a reduction in new development. In Sacramento, meanwhile, job growth is outpacing the nation's average and is set to help push the market's retail vacancy level down 90 basis points year on year, to 8.7%, for 2013, Marcus & Millichap reports.
Home sales are up by some 15% from a year ago in Orange County, driving shoppers into stores for big-ticket purchases. Retail sales there surpassed prerecession levels at the beginning of 2012 and are set to balloon to some 20% above the recessionary trough by the end of this year, says Marcus & Millichap. In the fourth quarter of 2012, the Orange County retail market absorbed some 730,150 square feet, the largest increase since 2007, reports Jerry Holdner, vice president of market research at Voit Real Estate Services, in Newport Beach. "Another 68,621-square-feet was absorbed in the first quarter," said Holdner. The Orange County vacancy rate at the end of the first quarter was 5.53%, down from 5.9% for the year-ago quarter, according to Holdner. "As job growth expands, the retail market will continue to recover," Holdner said. "I wouldn't be surprised if the vacancy rate gets down to 5% within the next 12 months."