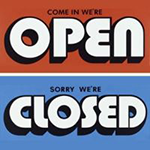 CHRISTIE'S APPLIANCE CLOSING AT BROADWAY & WILMOT
Christie's Appliance will be moving out of the Wilmot Plaza at Broadway & Wilmot. Christie's Appliance has leased a 14,437-square-feet space at Joann's Center, located on Broadway Blvd, just east of Kolb Rd. The Premises will be used for the retail sale of home appliances, furniture, electronics, mattresses and for related products and services. They are scheduled to open for business January 2015. Andy Seleznov and Melissa Lal represented the Landlord, Larsen Baker, while Craig Finfrock of Commercial Retail Advisors, represented the Tenant.
WHOLE FOODS MARKET AT CASAS ADOBES PLAZA TO OPEN AUG. 27
The newly re-constructed Whole Foods Market at Casas Adobes Plaza, 7133 North Oracle Road will open its doors this week, on Wednesday, August 27 to the public. Previously the store was 16,000-square-feet, it has now doubled to 32,000-square-feet and will feature a dine-in restaurant with 45 seats and additional seating on the patio. The redevelopment razed the building where Starbucks and Einstein Bagels had previously occupied to make room for the expansion.
RILLITO MARKETPLACE TO OPEN IN THE FALL
Pima County is constructing a 12-foot-wide paved path about 600 feet long with three 110-foot-long Ramadas to shade shoppers at Pima County's Rillito Regional Park, 4502 N. First Ave. in Tucson. Vendors will set up in gravel areas along the paved pathway. Construction of an outdoor marketplace is underway. The marketplace will be in the southeast corner of the park and is expected to be completed by mid-October. The Heirloom Farmers Market is temporarily located west of the Rillito Regional Park during construction and runs from 8 a.m. to noon every Sunday.
JACKSON TAVERN TO OPEN AT PLAZA PALOMINO IN FALL
Later this Fall, Brian Metzger plans to bring Jackson Tavern, named after Metzger's son 'Jackson', to the 3,700-square-feet formerly occupied by Red Sky Cafe at 2900 N. Swan Road in Plaza Palomino. Serving a menu of New England comfort foods and craft beers the Chef, Virginia "Ginny" Wooters is still finalizing the menu. The restaurant will feature a tree-shaded picnic area with tables and chairs and an ice cream stand serving scoops of Ice Cream. Burak Bekat of 23 Studios is architect of the project. Metzger's first restaurant was o the northwest side of town, Jax Kitchen closed in January. He then opened Poppy Kitchen at La Paloma Resort & Spa, 3770 E Sunrise Drive in March. A bankruptcy filing in May turned over operation of The Abbey at 6960 E Sunrise Drive to his former wife, Sandy Ford in mid-July as part of the divorce settlement. Metzger also has Gio Taco at 350 E. Congress St. downtown, which opened in December.
OFFICE DEPOT CLOSING AT 7220 E BROADWAY
The Office Depot has announced it is closing its doors at 7220 E. Broadway at the end of business Sept. 6. Office Depot acquired OfficeMax Inc. last year, and plans to close at least 400 locations in the U.S. to reduce overlap between the two businesses over the next several years, 165 of those by the end of this year. There are nine other Office Depot and OfficeMax locations in the Tucson area, including an OfficeMax on East Broadway at Craycroft Road, closest to this location.
FIREHOUSE SUBS OPENS NEAR TUCSON MALL
Three years after Firehouse Subs opened in Marana, a second opened Monday near the Tucson Mall. The restaurant is operated by Kristi and Lee Transue, the daughter and son-in-law of the Marana owners Bob and Jo Anne Westerman, who opened Firehouse at 3844 W. River Road in the Marana Marketplace, in summer 2011. Firehouse is a national chain born in Florida in 1994. It sells sandwiches that take their names from fire department lingo including "fully involved" Engineer and a turkey sandwich called the Hook & Ladder. The new restaurant at 475 W. Wetmore Road is open from 10 a.m. to 9 p.m. Sundays through Thursdays and from 10 a.m. to 10 p.m. Fridays and Saturdays
If you know of any openings and closings, please let us know at REDailyNews@outlook.com