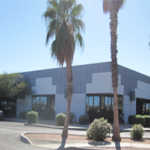 Oregon-based, Harsh Investment Property  (Jordan Schnitzer, president) purchased two multi-tenant industrial assets in Tucson recently. The Airport Center at 2801-2949 E Elvira Road, Butterfield Corporate Plaza at 3700-3716 E Columbia sold for an aggregate total of $16.4 million for the 187,000-square-foot portfolio sold by Holualoa Companies of Tucson.
The 130,000-square-feet at Tucson Airport Center sold for $9.925 million ($76 PSF). The research and industrial park is located one-half mile from Tucson International Airport.
The property in Butterfield Business Plaza at 3700-3716 E Columbia is 57,263-square-feet was 100% occupied and sold for $6.475 million ($113 PSF) in this bulk sale.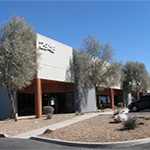 Both flex industrial parks are incubator spaces for research & development / office parks near Tucson International Airport offering convenient freeway access and nearby amenities such as hotels, dining and banking.
Bill Rodewald, Harsch Investment Properties southwest regional manager said, "The demographics are impressive not only from the standpoint of population growth but because the median age is so young and dynamic. The University of Arizona is a very big factor in this trend since more highly skilled graduates are now tending to stay in Tucson and create new companies. These trends should bode very well for the surrounding industrial markets that serve the Tucson and Southern Arizona markets."
Harsh's flex-industrial portfolio has grown by almost 2 million-square-feet in the past 12 months, and now exceeds 18-million-square-feet.
Bill Divito and Jesse Blum with CBRE in Tucson represented the seller in these transactions. "There are more industrial investors attracted to Tucson than we have properties for right now, with higher cap rates than found in other areas," Jesse Blum said. "Cap rates have compressed in other areas while ramaining high in Tucson."
The buyer represented itself in the transactions.
Divito and Blum will be handling leasing of the properties for the new owner. To learn more Divito should be reached at 520.321.3339 and Blume can be contacted at 520.321.3335.
For additional information see also RED Comp # 3336 and #3337.